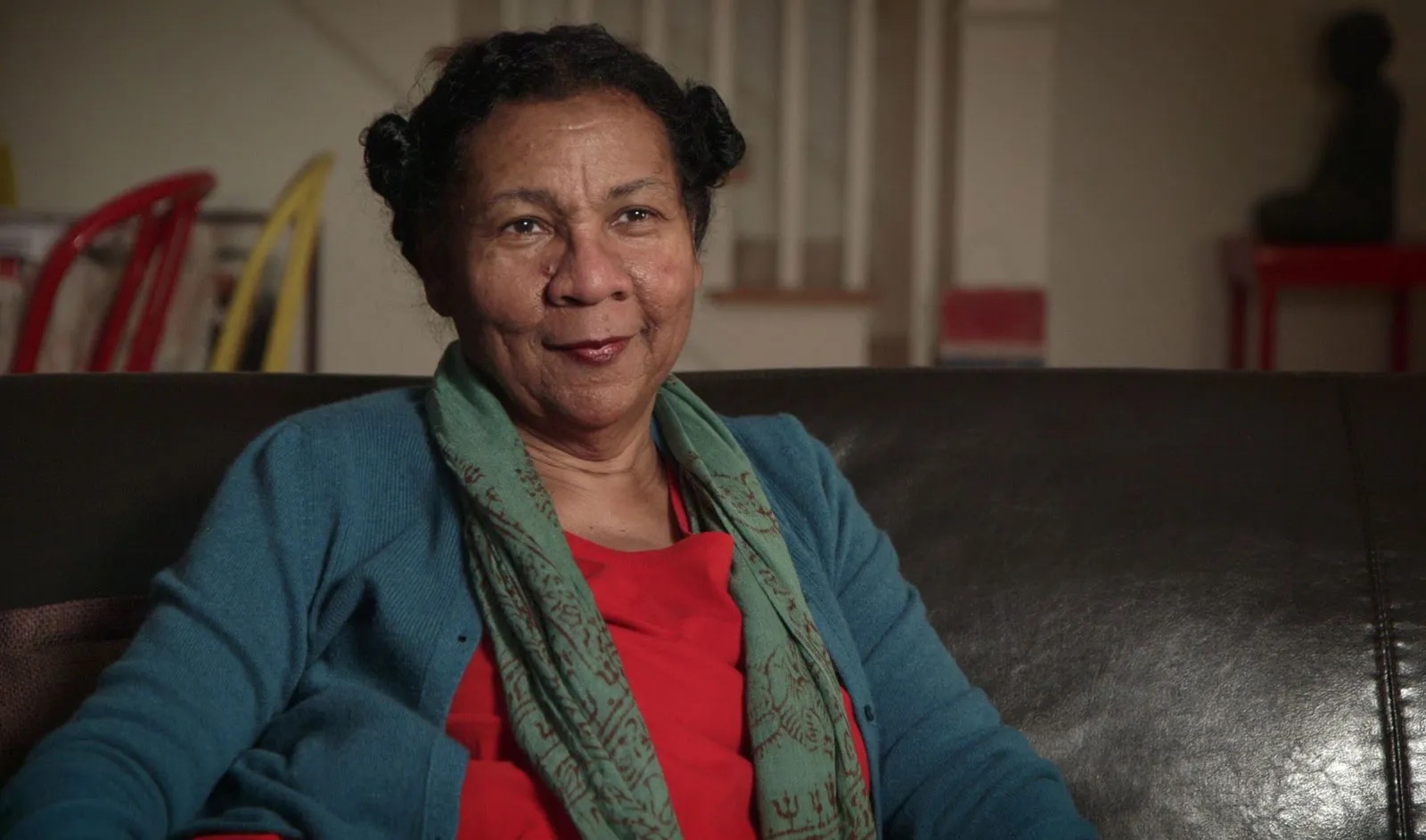 HWS NEWS
10 March 2022

Remembering bell hooks, Trailblazer and Scholar

HWS will remember the author, critic and activist bell hooks at a memorial bonfire on March 13. We also look back at hooks' 1989 guest lecture on campus.

The author, poet, feminist, cultural critic and professor bell hooks died Dec. 15, 2021 at age 69. hooks' work addressed the deep intersections of race, gender, class, sexuality and geography.

On March 13, join the Department of Women's Studies and the Department of Africana Studies for "Remembering bell hooks: Writer, teacher, activist. "Feminism is for everybody." The event will be held at the fire pit outside of Demarest Hall and will honor hooks' life and legacy. Members of the HWS community are invited to come together to share how she inspired them, intellectually and personally, and to share her words.

Coordinated by the Center for Teaching and Learning for the spring semester, HWS faculty have also been engaged in a three-part reading series on her works: Teaching to Transgress: Education as the Practice of Freedom, Teaching Community: A Pedagogy of Hope and Teaching Critical Thinking: Practical Wisdom. In a past reading series, faculty also read Pedagogy of the Oppressed by the Brazilian theorist Paulo Freire, an inspiration to hooks.

In addition to her scholarship on pedagogy, hooks authored numerous books and articles, including the poetry collection And There We Wept, Ain't I a Woman: Black Women and Feminism and Feminist Theory: From Margin to Center. hooks earned her undergraduate degree at Stanford University in California, a master's degree in English at the University of Wisconsin and a doctorate in literature at the University of California, Santa Cruz. She taught at Stanford University, Yale University, Oberlin College in Ohio and the City College of New York before returning to Kentucky, where she was born, to teach at Berea College, which now houses the bell hooks center.

On Oct. 5, 1989, bell hooks gave a guest lecture in Albright Auditorium for the HWS community. In the October issue of the Herald, Kristine Noonan '93 covered hooks' visit.

Read the Herald article here:

bell hooks Lectures
By Kristine Noonan, The Herald, Oct. 13, 1989

bell hooks, author, scholar, teacher, critic and speaker, gave a well-received lecture in Albright Auditorium. Her oration mainly focused on black feminism in America.

The lecture opened with a description of her life in the segregated South where racism was rarely even talked about. Her discourse continued with the emergence of black civil rights movements, the time that people began "working to eradicate racism." hooks brought her lecture up to the present date by pointing out that Blacks are now integrated in an interracial society, but "racism is an invisible wall between the two groups (black and white)."

bell hooks discussed the term popular culture for a duration of her lecture. Popular cultures, dealing with race and gender, is a "hot topic" in our times. Movies such as Do the Right Thing, illustrate hook's argument of the public's exposure to popular culture. She proves that there is a new style of how people are talking about racism, and they are developing a critical consciousness.

According to hooks, this popular culture and nouveau style also produces a new kind of racism. This is apparent in movies, television and magazines. hooks took time to briefly critique the movie, Do the Right Thing. She felt the move depicted Black people as always living an impoverished life. The avant-garde artist of the movies today have been presenting Black people in such ways as "inarticulate, alcoholics and poverty."

Some positive aspects do come from this popular culture in today's society, hooks feels that the discrimination evident in our society stems from the lack of understanding. The notion of white dominance that has been apparent in our culture was examined in her classroom at Oberlin College. "When her students were asked to define whiteness, the students "could not talk about what whiteness meant to them.'" The ability of her students to easily speak of blackness, and their inability to discuss whiteness greatly pained her. She wishes to continue her fight against racism. She plans to produce a non-racist video in the future.

bell hook's lecture closed with eager questions from the audience that filled the auditorium.