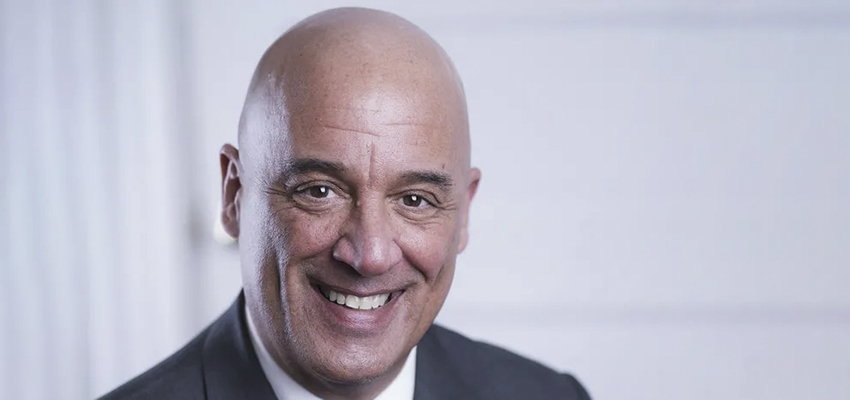 HWS News
1 April 2022 • Alums Latimer '85 Named President of Chestnut Hill College
Hobart alum Dr. William W. Latimer '85 becomes seventh president, first man and first lay person to lead Chestnut Hill College.
Dr. William W. Latimer '85, an infectious disease epidemiologist, has been named president of Chestnut Hill College in Philadelphia becoming the first man and first lay president in the college's nearly 100-year-old history. The appointment was announced by the college's Board of Directors and the Sisters of St. Joseph of Philadelphia that oversee the institution.
Committed to the values of a strong liberal arts education and the mission of the Sisters of Saint Joseph, Latimer says he found himself drawn to Chestnut Hill College because of the college's diversity and inclusivity, especially as it relates to the education of first-generation and minority college students. He will start his new position July 1.
"Over the years, my professional experience, family and faith have led me to the conclusion that the care we take of one another provides one fundamental basis to those we care for to go forward into the world and meet others with compassion, civility, and industry. I can think of no better environment in which to foster this care than Chestnut Hill College. I can think of no legacy that represents true inclusivity, compassion, and service more as the basis of this care than the mission and Charisms of the Sisters of Saint Joseph," he wrote in a letter to the campus community.
Latimer, who currently serves as the vice president of Mercy College's Bronx campus, is noted in his field. His research has been extensively published. Over the course of the past 20 years, he has secured more than $25 million in National Institutes of Health funding to study the epidemiology, prevention and treatment of infectious disease and drug dependence, with a focus on neurobehavioral risk factors of disease, treatment engagement and outcome.
In a Philadelphia Inquirer article, Latimer says he will focus on "enrollment, diversifying college income and enhancing the college's brand."
Latimer joined Mercy College in 2019. Prior to that, he was the President of the College of New Rochelle and held senior administrative positions at other universities such as Johns Hopkins University, Lehman College, the University of Florida and the University of Minnesota.
He holds a doctorate in clinical psychology from the University of Rhode Island; a master's of public health in epidemiology from the University of Minnesota; a master's in developmental psychology from Teachers College, Columbia University; and a bachelor's in English and psychology from Hobart and William Smith Colleges where he graduated Phi Beta Kappa, magna cum laude.