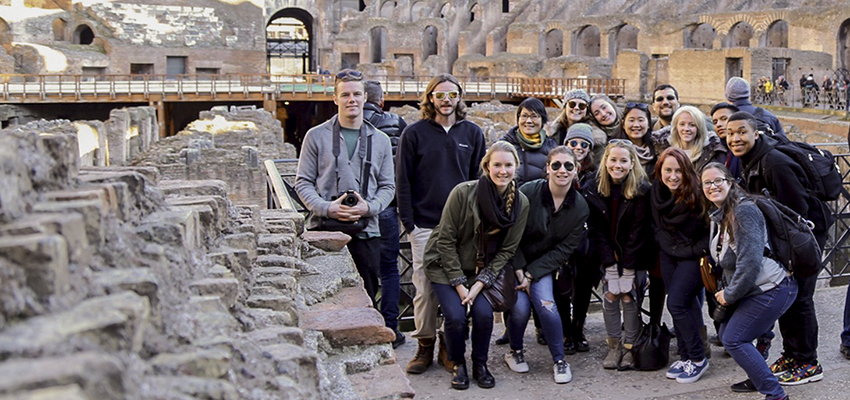 HWS News
24 May 2022

Italian Studies Minor Offered

Program expands on language offering; furthers cultural immersion

A new Italian Studies minor will help students further their skills in Italian and become better global citizens through deeper cultural understanding and building connections.

The program, to be offered Fall 2022, will especially benefit students who study abroad in Rome, providing them further chances to grow their fluency in the Italian language and culture. Currently, students are required to take one Italian language course prior to studying abroad in Rome. Once in Rome, they take another language course in addition to two electives and a core course. The Italian Studies minor will require students to take an additional Italian language course when they return to the United States in order to connect their Italian experience learned abroad with their education at HWS.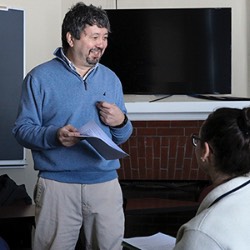 Students, though, are not required to study abroad to enroll in the program, as on-campus electives can fill the place of a semester abroad.
Beyond learning the language, students study the country's diverse history, politics, art and other areas. Elective courses are cross listed with such areas as Art History, Media and Society, English and Classics.
"Studying a foreign culture is not just an abstract interest," says Courtney Wells, chair of the French, Francophone and Italian Studies Department. "What we're encouraging in our students and trying to get them to do is to realize how having a responsible view of another culture helps them to be better citizens in their culture as well."
This means viewing Italy from a modern, diverse and global lens, including the Black Italian experience, he says.
"We want to be teaching the most faithful image of what Italian culture is," Wells says.
With strong language skills and knowledge of the country, students will be more appealing to international employers in areas such as finance and politics, Wells says.
The program can also help promote more interest in students applying for Fulbright programs in Italy, while students with Italian-American backgrounds are able to understand their heritage and the experience of Italian-Americans through partnering with local resources like the Geneva chapter of the Order Sons & Daughters of Italy in America.
Learn more through the French, Francophone and Italian Studies page.