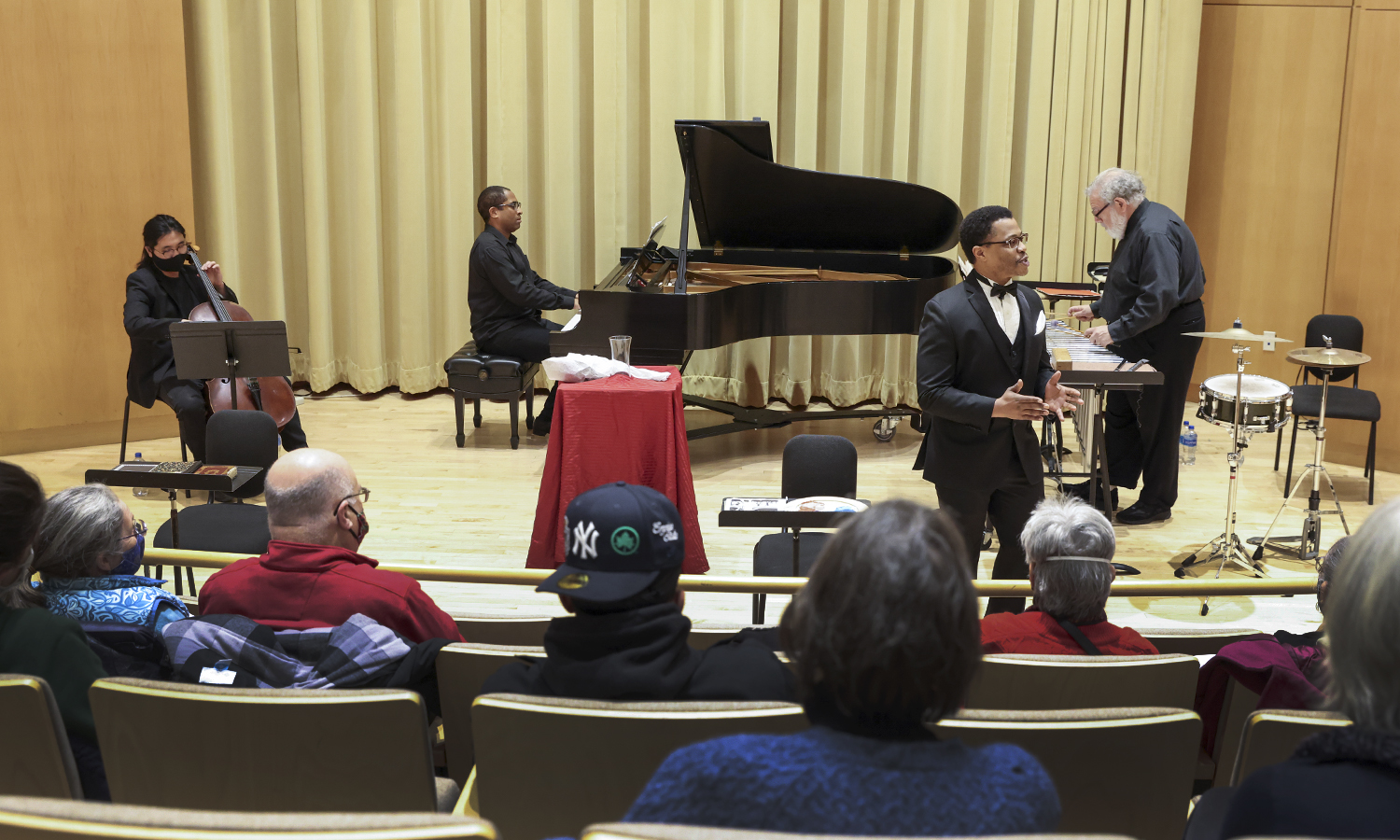 HWS News
6 September 2022 • Arts Guest Artist Music Series Coming to HWS
The Gearan Center for the Performing Arts will host a variety of performances by several notable musicians and artists for the 2022-23 academic year as part of the Guest Artist Concert Series.
Ticket prices are $12 for general admission, $10 for seniors and FREE for students with a valid ID.
The performance schedule includes:
Nicholas Phillips, Pianist
Sept. 9, 2022, Froelich Hall, 7:30 p.m.
A Professor of Piano at the University of Wisconsin-Eau Claire, Phillips has been described by the New York Times as a "talented and entrepreneurial pianist" and an "able and persuasive advocate" of new music. He has released five albums, with the last, "Shift" released in 2019.
Faculty Jazz Concert
Oct. 28, 2022, Froelich Hall, 7:30 p.m.
Members of the Music Department will display their skills of jazz in a variety of compositions. Musicians include: Associate Professor of Music Mark Olivieri on piano and Applied Music Instructors Bill Straub on saxophone, Rich Thompson on drums and Kyle Vock on bass.
Akshara, Indian Classical Inspired Music
Nov. 11, 2022, Froelich Hall, 7:30 p.m.
Akshara is a dynamic music ensemble bringing together world music traditions on the rhythmic and modal foundations of Indian classical music. The group's song "Mohana Blues" received the Best World Traditional Song award at the 13th Annual Independent Music Awards in 2015.
Vision of Sound, A Concert of New Music and Dance
Feb. 18, 2023, Deming Theatre, 7:30 p.m.
Vision of Sound showcases the collaborations between Upstate New York composers and choreographers, while their visions are brought to the stage by acclaimed musicians and movement artists. Composers serve on the faculties of Onondaga Community College, Syracuse University, Eastman School of Music and Ithaca College.
Kayla Williams, Violist
March 17, 2023, Froelich Hall, 7:30 p.m.
Williams has been a guest of musical festivals across a range of music genres, including the Aspen Music Festival and School, Eastern Music Festival and the Florida Folk Festival. An advocate of music, Williams hopes to diversify music through her own experience as a Black woman.
Andreas Klein, Pianist
April 14, 2023, Froelich Hall, 7:30 p.m.
A widely admired pianist, who the Washington Post has praised for his "articulate and flowing pianism" and the New York Times has called "a pianist who makes silences sound like music," Klein has played across the world, including London, Berlin, New York City and Washington, D.C. He often appears on radio stations, including WGBH Boston, WFMT Chicago, APR St. Paul and KUHF in Houston.