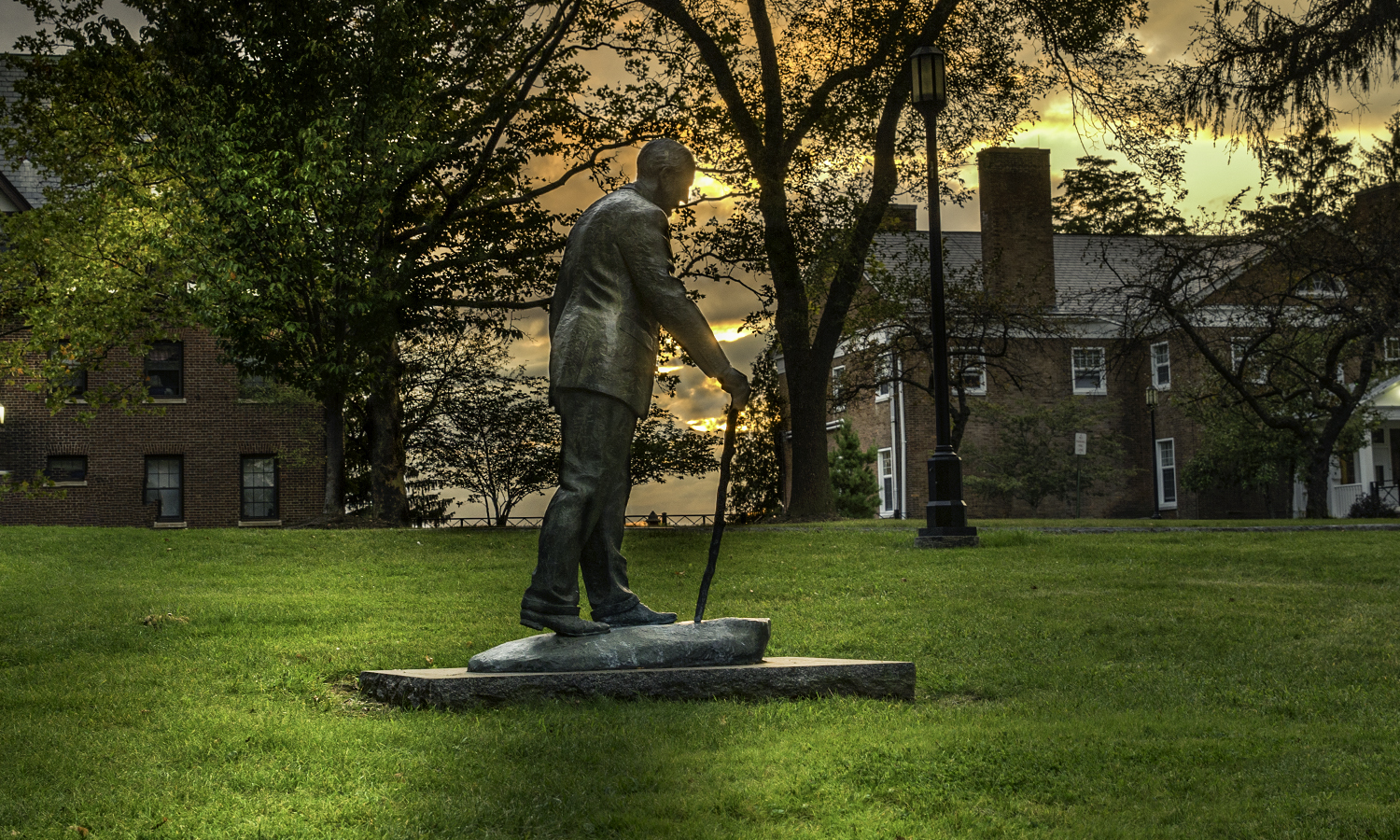 HWS News
26 October 2022 • Alums Founder's Day Event Welcomes Back Alums By Colin Spencer '19
Guests speak on post-college life
Five William Smith alums will discuss their career trajectories during William Smith's Founder's Day talk "Life Transitions after College" on Thursday, Nov. 10 at 6 p.m. in the Vandervort Room. President Mark D. Gearan will deliver welcoming remarks.
Coming from careers spanning the fields of law, government, human services, education and health care, this year's speakers include Jackie Fisher '18, attorney at Fletcher, Heald & Hildreth, PLC; Eden Tesfaye '14, special assistant to the director of intergovernmental and external affairs, Office of the Secretary at the U.S. Department of Health and Human Services; Dr. Stephanie Nonawzki '08, pediatric resident in the University of Rochester Pediatric Residency Program; Teya Lucyshyn '19, special education teacher at The High School of Fashion Industries; and Megan Van Dorp '13, MS, RN, PCCN, adjunct professor of nursing at Finger Lakes Community College, Registered Nurse at Rochester Regional Health and a dairy farmer at Van Dorp Farms.
Students, faculty and staff who wish to attend are asked to RSVP to the William Smith Dean's office by Nov. 2 at wsdeansmail@hws.edu.
"We are delighted to welcome these outstanding alumnae back to campus to discuss their lives and careers since graduation," says William Smith Dean Lisa Kaenzig. "I was fortunate to know each of these amazing women while they were students at the Colleges. Each one of these speakers, whether from their Peace Corps experiences, work in politics, education or health care, will bring their own perspective and inspiration to our current students. They will discuss their life transitions to date and offer advice about how our students can make the most of their time at HWS and make a smooth transition to their next chapter after graduation. Our annual Founder's Day event, where we celebrate our founder William Smith and the many alums who are living 'abundant lives,' as he hoped, is one of the highlights of the year for our students and our community."
Each year, Founder's Day recognizes the establishment of William Smith College and the achievements of its students and graduates.
Inspired by the suffrage movement in nearby Seneca Falls, Geneva nurseryman and philanthropist William Smith made the gift to establish a women's college on Dec. 13, 1906. Two years later, William Smith College enrolled its first class of 18 students. The College was founded adjacent to Hobart and entered into a coordinate arrangement that is now unique in American higher education.