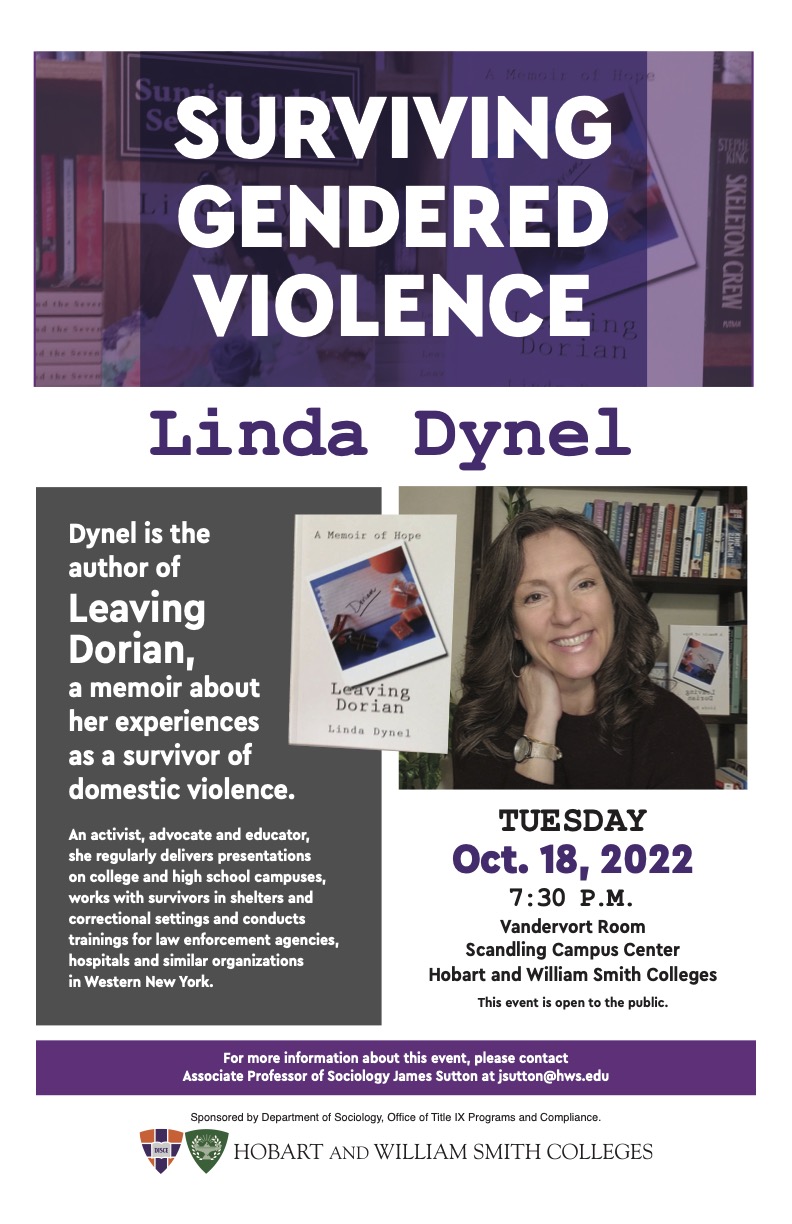 HWS News
13 October 2022

Domestic Violence Talk

Author and Activist Linda Dynel will give a public talk on intimate partner violence.

In conjunction with Domestic Violence Awareness month, advocate and novelist Linda Dynel will visit campus to share her firsthand accounts of living in an abusive relationship. The talk, free and open to the public, will happen on Tuesday, Oct. 18 at 7:30 p.m. in the Vandervort Room of Scandling Campus Center.

In 2014, Dynel self-published the memoir Leaving Dorian about her journey as a survivor of domestic abuse. The book has been praised for its insight into intimate partner violence that often takes place behind closed doors, and the psychological toll of abuse and unacceptance that survivors can experience.

Dynel is the recipient of the Zonta Club of Niagara Falls, New York 2016 Woman of Distinction Award in recognition of her continued efforts to educate the public on the issue of domestic violence and for her support of Zonta Internationals Say NO! To Violence program.

An activist, advocate and educator, she regularly delivers presentations on college and high school campuses, works with survivors in shelters and correctional settings and conducts trainings for law enforcement agencies, hospitals and similar organizations in Western New York.

The event is sponsored by the Department of Sociology, as well as the Office Title IX Programs and Compliance.