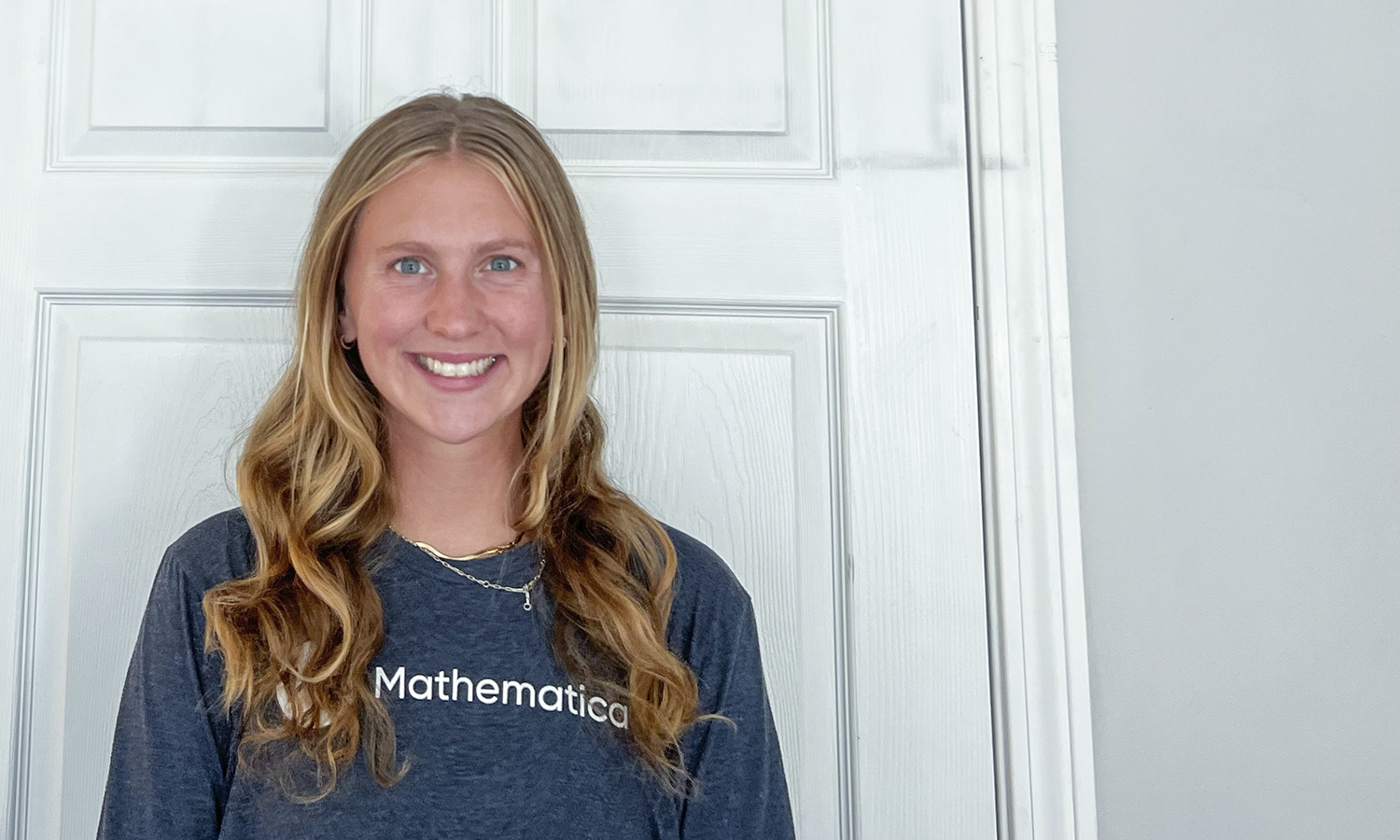 HWS News
7 October 2022 • Alums Campbell '18 Promoted at Mathematica By Colin Spencer
Katherine Campbell '18 has been promoted to the position of data analytics developer supervisor at Mathematica in Cambridge, Mass.
In her new role as data analytics developer supervisor at Mathematica, Katherine Campbell '18 oversees a team of six employees who do data analysis and evaluation, primarily in labor and education fields, while she also performs data cleaning, analysis and programming.
"In today's climate, it's really important to focus on the actual data as opposed to a lot of opinions that can get mixed in the data," says Campbell.
As a student at HWS, Campbell majored in economics and minored in mathematics. She was an economics Teaching Fellow and a Quantitative Reasoning Fellow, which she says helped her critical thinking, analysis and speaking skills.
"The ability to talk about more complex details about data to a non-technical audience is an extremely valuable skill, but is especially valuable in my job," she says.
Campbell also credits Professor of Economics Feisal Khan for her success at HWS and Mathematica, helping her through the major and giving her the knowledge to succeed.
She also credits Associate Professor of Economics and Department Chair Christina Houseworth, who taught Campbell's class on econometrics. Campbell uses statistical regressions, a skill she learned from the class, in her daily work.
Outside of academics, Campbell played on the William Smith soccer team. She was a three-time Academic All-America honoree, two-time All Liberty League selection and three-time Liberty League All-Academic honoree.
Through the Salisbury Center for Career, Professional and Experiential Education, Campbell connected with Matt Jacobus '06, a systems analyst at Mathematica, where she discovered the possibilities of what she could do with a degree in economics beyond finance.
Following graduation, Campbell was hired at Mathematica as a research assistant and programmer later promoted to a data analytics developer.
Campbell says her favorite part of her current role is building relationships with clients, which "make the explanation of our analysis a much easier conversation," she says.
"I have loved every second of being here and I have every intention of staying for a long time," says Campbell.