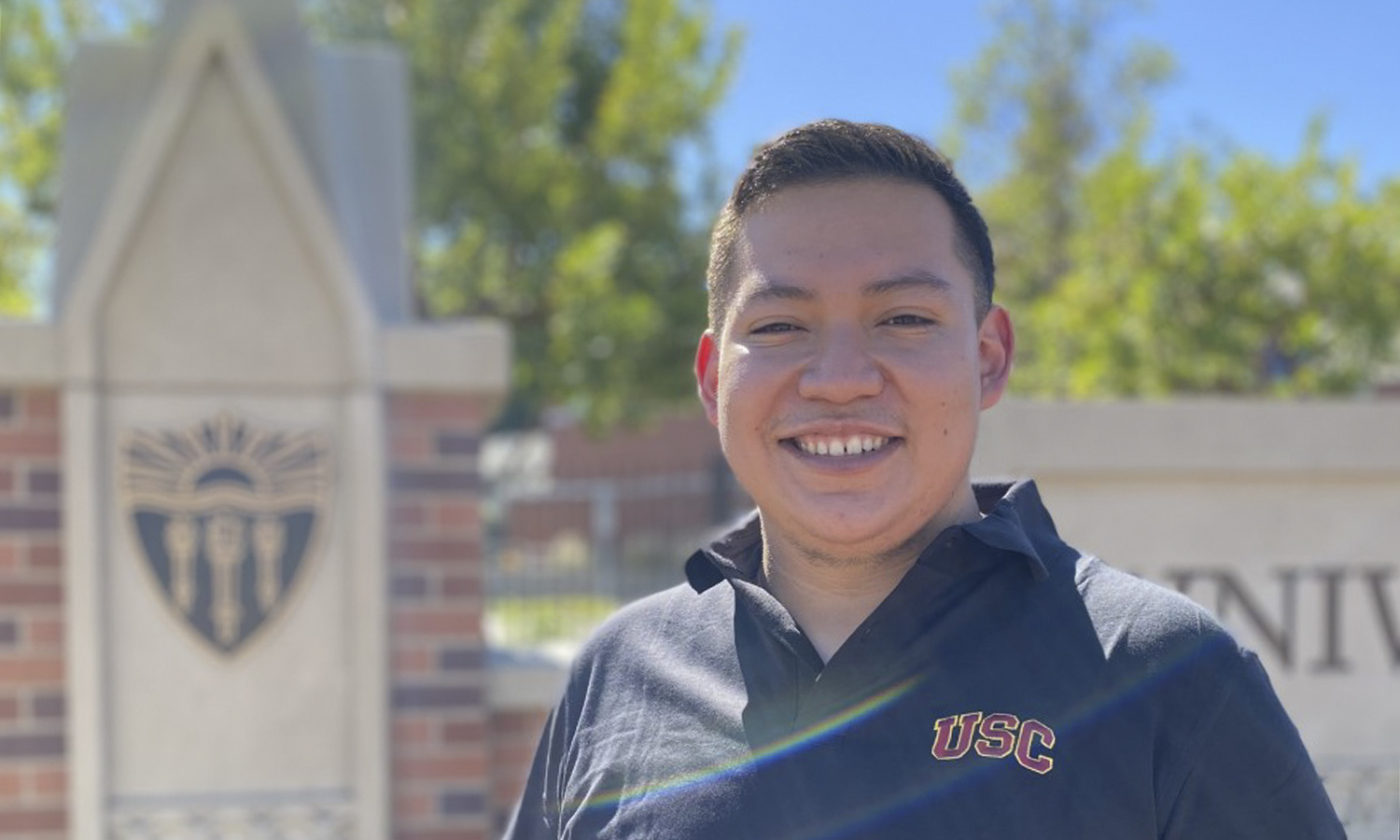 HWS News
23 September 2022 • Alums Simons-Barrientos '21 Heads to The University of Southern California for Public Health By Kylie Rowland '24
This fall, Ferdy Simons-Barrientos '21 is pursuing a master's in public health at the Keck School of Medicine at the University of Southern California.
After gaining hands-on experience in the field for two years, Ferdy Simons-Barrientos '21 is heading to the Keck School of Medicine at the University of Southern California to begin a master's degree in public health.
"I can't wait to get started this fall semester!" says Simons-Barrientos. "I am extremely thankful to everyone who has helped me and encouraged me to continue my education. The continued and unconditional support from the HWS faculty, especially my Posse Mentor, Marty Corbett, gave me the confidence to pursue my master's degree."
Simons-Barrientos says that his passion for public health work was first sparked during his time at HWS. "I felt that the interdisciplinary curriculum allowed me to explore different career paths, especially within the healthcare field," he says. "Then my interest in global health really began with my experience studying abroad in Edinburgh, Scotland and continued throughout my work during the COVID-19 pandemic and after graduation."
Since graduating from HWS, Simons-Barrientos has worked at AltaMedHealth Services in California, initially as an AmeriCorps VIP Hart Fellow, before accepting a position as a workforce development program coordinator.
In 2020, Simons-Barrientos also aided COVID-19 testing efforts at the Community Organized Relief Effort at the Dodger Stadium testing site in Los Angeles. There, he helped coordinate the staff that provided COVID-19 testing for more than 6,000 people a day.
Looking forward, Simons-Barrientos hopes to continue to work on global health issues and humanitarian health projects, either for the government or in the non-profit sector.
During his time at HWS, Simons-Barrientos was a biochemistry major and health professions minor. He was a Druid, Posse Scholar and was awarded the Keith Lawrence Prize. He worked in the Office of Student Engagement and as a student photographer for the Office of Communications.