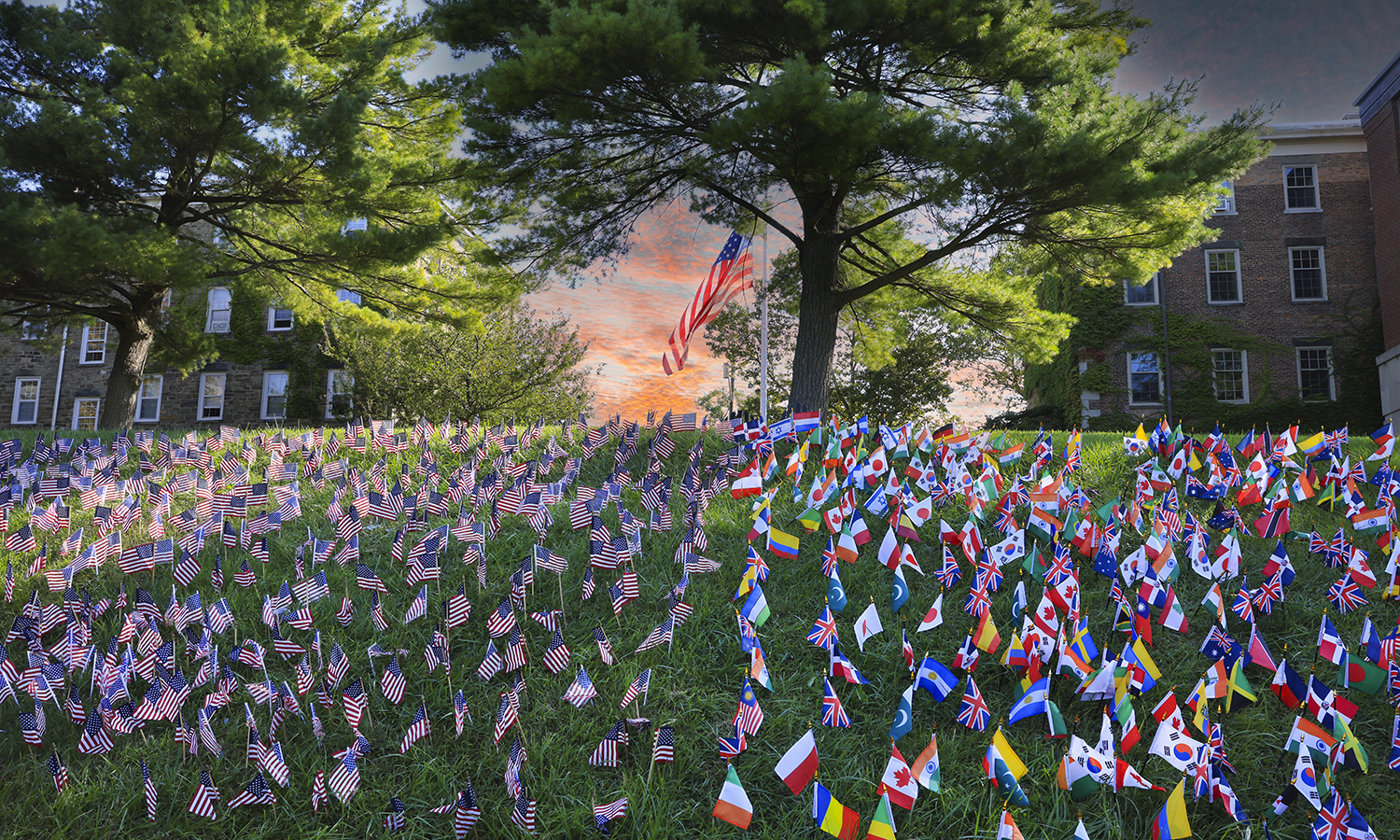 HWS News
9 September 2022 • Alums Remembering September 11
HWS to reflect on the impact of the attacks of September 11.
Emma Ibbotson '21, serving AmeriCorps VISTA in Geneva, is hosting a tabling event in conjunction with Patriot Day, the national day of remembrance for the sacrifices of citizens and service members.
Ibbotson is organizing the event to urge the community to take a moment to remember "Those who fought. What we lost. And how it changed us." Ibbotson urges all to use the day to "tell someone how much they mean to you." She will host a table and conversation from 11 a.m. – 1 p.m. on Friday, Sept. 9 in the Scandling Campus Center.
"I believe it is important to spread a positive message and turn what was a tragic event into a new event that keeps the memory of those lost alive while growing and learning from history," Ibbotson says. "Like they say, you never know what you have until its gone and we can use this event to write notes to those we love."
On September 11, 2001, the Hobart and William Smith community lost three alumni in the attacks at the World Trade Center, all of whom worked for Cantor Fitzgerald.
Andrew H. Golkin '93, majored in economics, was a member of the football team, Kappa Sigma, interfraternity Council and the international Business Club. Scott W. Rohner '01 majored in economics and played basketball and football. Michael J. Simon '83, P'11, P'13 majored in economics, was a member of Theta Delta Chi and played ice hockey, lacrosse, tennis and golf.
A plaque in the entryway of the Abbe Center for Jewish Life commemorates their legacy.
As an annual tradition, on Sunday morning the members of the Kappa Alpha Society will also place 2,977 flags on the Quad in honor of those who died with each flag representing the life of a person lost in the attacks including 548 people from countries around the world.
The HWS community is also invited to participate in the City of Geneva's Ceremony of Remembrance with local fire, police, EMS and elected officials at 10 a.m. on Sept. 11 at Long Pier.