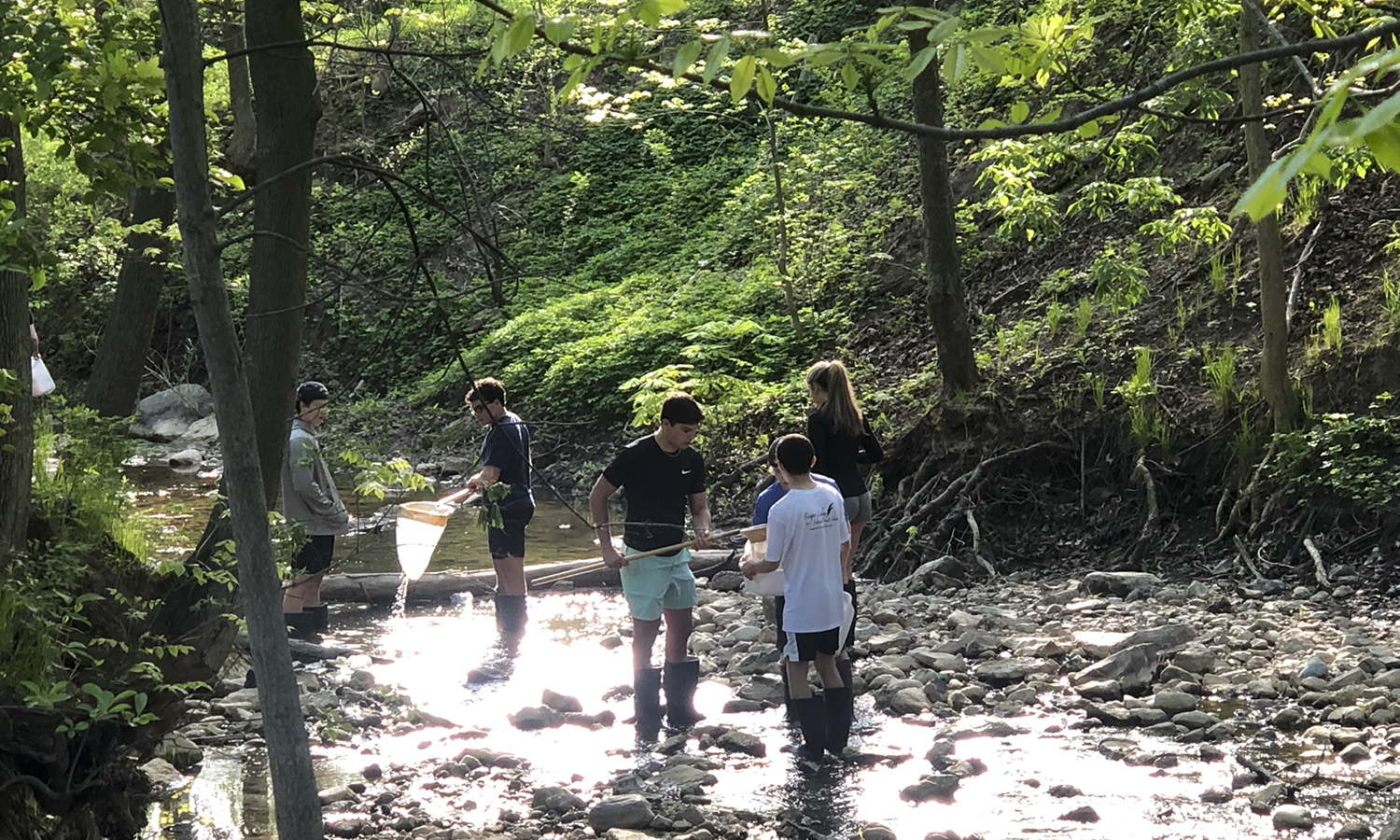 HWS News
23 September 2022 • Service HWS Aquatic Science Joins Geneva High School
Geneva High School students will dive into aquatic science under a new program based at Hobart and William Smith.
Thanks to the support of The Wyckoff Family Foundation, the Finger Lakes Institute at Hobart and William Smith will lead a new aquatic program for students taking environmental botany at Geneva High School. The project was launched this summer when Shelley Walker, the GHS environmental botany teacher, worked with Nadia Harvieux, FLI Associate Director for Educational Programs, to develop curricula for the program. Walker was also trained in algae-culturing techniques and learned about DNA testing methods.
Provided with classroom lab supplies, GHS students will conduct water quality monitoring at Seneca Lake, Castle Creek and the Montezuma wetland, learning about the ecology and environmental impacts to these unique ecosystems. They will also be introduced to new environmental DNA monitoring techniques so they can discover the types of fish and algae species found in the ecosystems they are testing.
"Education and community outreach is a cornerstone of our work at the Finger Lakes Institute," says Director Lisa Cleckner. "This new program puts Geneva students in direct contact with their local environment and introduces them to the important questions, scientific techniques and community-wide efforts that will ensure the people and ecosystems of the Finger Lakes thrive."
The program will include a career exploration initiative – Breakfast with a Scientist – that will introduce GHS students to early-career scientists from diverse racial, ethnic and socioeconomic backgrounds. Guest speakers will be invited to participate in this program.
The project's goals include introducing students to new skills and technology, integrating field and laboratory work, and generating data for analysis while helping students to develop college-level competencies in STEM.
HWS staff at the Finger Lakes Institute will also mentor students through algae culturing techniques and conduct any additional water quality testing needed at its Baker Water Quality Lab.
Over the past several years, support from the Wyckoff Family Foundation has allowed FLI to create environmental science opportunities for GHS students. GHS will be able to use the new curriculum developed through this project, along with the monitoring methods and lab technology, for years to come.
In the photo above, Geneva High School students conduct stream sampling in Castle Creek.