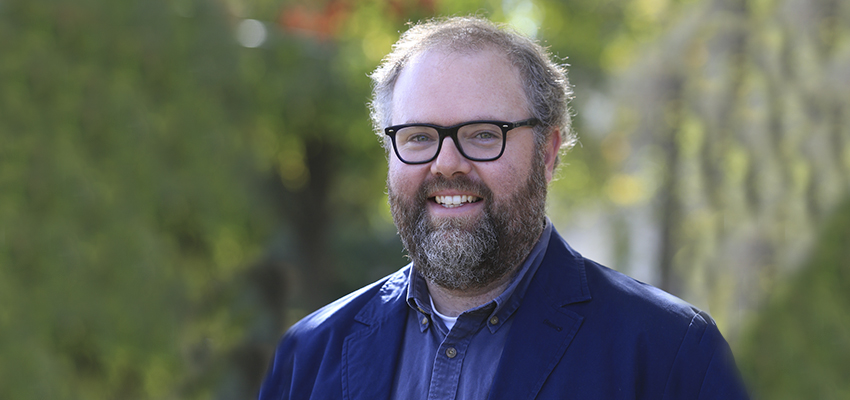 HWS News
30 September 2021 • Faculty Jefferson, Melville and Democracy
Professor Crow shares his research on Thomas Jefferson, Herman Melville and U.S. legal history at the University of Missouri's Kinder Institute on Constitutional Democracy.
Associate Professor of History Matthew Crow is the featured guest at the Oct. 1 meeting of the Missouri Regional Seminar on Early American History, hosted by the University of Missouri's Kinder Institute on Constitutional Democracy.
Crow will deliver a presentation and discuss his current book project, which uses the writings of Herman Melville to reflect on early modern historiography and the attention Melville and others paid to legal history, questions of equity and legal pluralism, symbolism and ethnography.
Ahead of his presentation, Crow will also give a talk that afternoon on the history and contemporary reverberations of Thomas Jefferson's ambivalent relationship with the world's oceans. Attend the afternoon event virtually at 3:30 p.m.
Crow's lecture will be shared on the Kinder Institute's YouTube channel.
Crow is the author of Thomas Jefferson, Legal History, and the Art of Recollection, published in 2017 Cambridge University Press. His scholarship examines the intersections between American legal, political and cultural history. His current project, The Constitutions of Herman Melville: Law and the Making of Oceanic History, explores the work of Melville, the intellectual history of maritime law, and the problem that discretionary justice poses to democratic thought and politics.
Crow joined the HWS faculty in 2012. He holds a B.A. from University of California, San Diego and M.A. and Ph.D. from the University of California, Los Angeles. He has been a research fellow at the Robert H. Smith International Center for Jefferson Studies, the Huntington Library and other organizations. He serves as the faculty athletic fellow for the Hobart crew team.