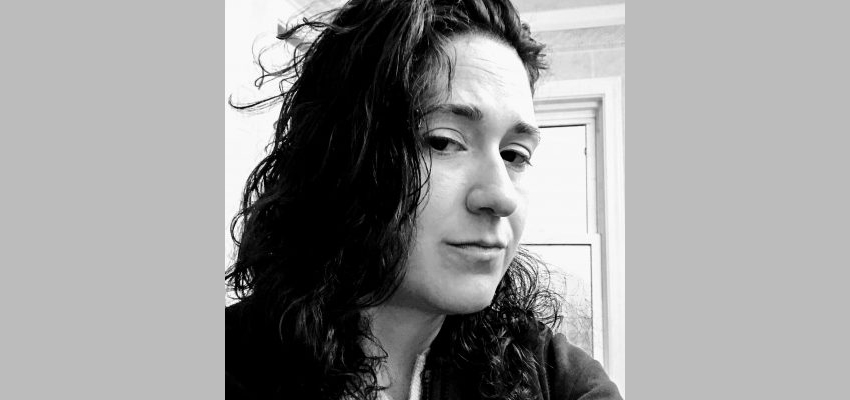 HWS News
12 October 2021 • Faculty Werner's Stripped Named to Best Book List
Stripped, written by Associate Professor of Writing and Rhetoric Maggie Werner and published by Penn State University Press, has been named to Book Authority's list of 20 best new rhetoric books for 2021. Join the HWS community on October 28 to hear Werner give a reading of her work.
A new book by Associate Professor of Writing and Rhetoric Maggie Werner that explores the ways in which erotic bodies communicate in performance and as cultural figures has been named to Book Authority's list of the 20 best new rhetoric books for 2021. Werner will read an excerpt from her book on Thursday, October 28th at 7:30 p.m. in Bartlett Theatre.
Published by Penn State University Press, Stripped details the ethnographic research Werner conducted in strip clubs and theatres, in which she analyzed the movement, dress and cosmetic choices of topless dancers and neo-burlesque performers.
"The result is a uniquely personal and erudite study that advances conversations about women's agency and erotic performance, moving beyond the binary that views the erotic body as either oppressed or empowered," according to the publisher.
Inspiration to write Stripped came in part from Werner's desire to bypass questions about sex work, particularly stripping, as "de facto 'good' or 'bad' for women and feminism and instead look at it as performative communication," she explains. "Conceiving of strippers as rhetors — people who design and deliver communication to particular audiences to seek particular outcomes — enables a way to recognize those who perform stripping as work and/or as art."
In the book, Werner focuses on material communication, or that which exists outside of words, specifically movement and costuming. The dancers and performers she observed communicate, she says, "but not by language. In performance, linguistic and material codes work together to deliver messages to the audience."
Along with moving beyond characterizations of erotic performers and sex workers that focus on victimhood and criminality, Stripped seeks to elucidate that "people come to the work and art in a variety of ways that are constrained by economic inequalities, racism, sexism, ageism, gender bias, homophobia, ableism and fat negativity," Werner says. "Taking sex workers and erotic performers seriously means that we not only take their material performances seriously but their material conditions as well."
Werner earned a B.A. in English and an M.A. in professional writing and rhetorics from Illinois State University and received a Ph.D. in rhetoric, composition and the teaching of English from the University of Arizona. She joined the HWS faculty in 2011.