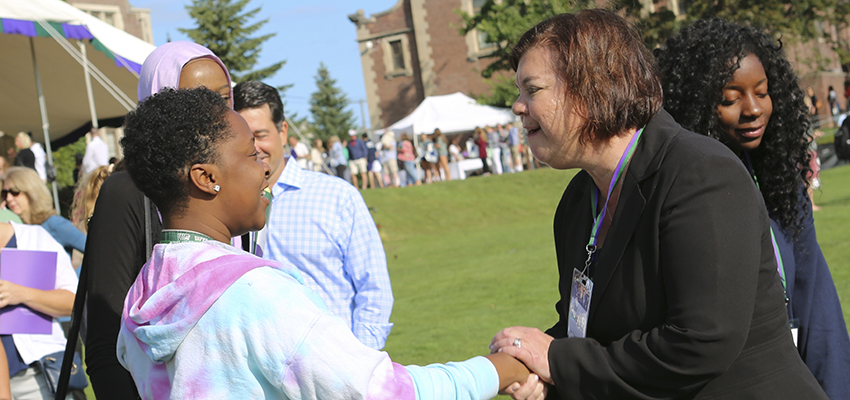 HWS News
8 October 2021

How We Get to Know Students

HWS Deans share how the first-year curriculum is tailored to show new students what interdisciplinary education means at the Colleges.

For each first-year student, the HWS Deans customize an academic schedule to fit their interests, challenge their perspectives and prepare them for success on campus and beyond. Here, William Smith Dean Lisa Kaenzig P'22 and Hobart Associate Dean David Mapstone '93, P'21 answer questions about what incoming students can expect academically from their first semester on campus.

How are first-year academic schedules chosen?

We handcraft a first-year curriculum for each incoming student using our experience with the curriculum, our relationships with faculty and our understanding of the programs and offerings at HWS. We also use the knowledge we have of how incoming first-year students think about HWS and our academic system. Lastly, we look very closely at every shred of information we can on each student as we build their first-year program. We look at the academic preference forms students submit, paying special attention to what our students write about, not just what courses they list. Students may not know exactly what anthropology is, but when they write about their love of learning about new and different cultures and languages, then we know anthropology might be a good fit. We look closely at their application, their essay and of course their high school transcript; we look at their desire to participate in other activities while at HWS and want to make sure they have room in their schedules to do that; and we look at pre-professional and career interests and try to honor some of those interests, even though we know they will likely change.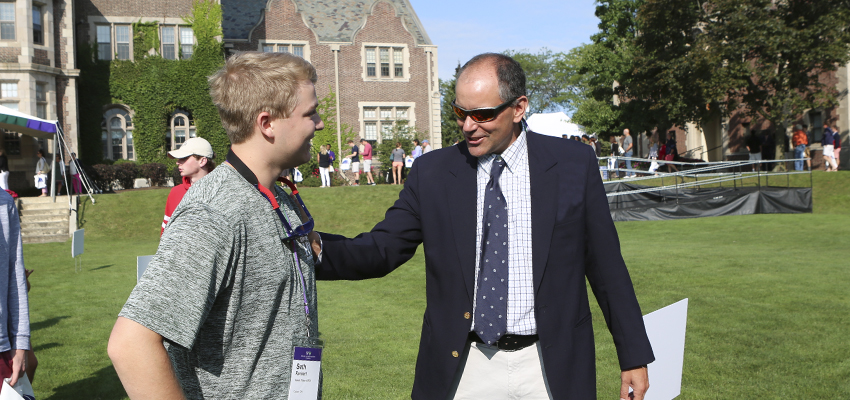 What's the First-Year Seminar and why is it important?
The FSEM is the place where first-year students learn critical skills to succeed at HWS. It is a place where a faculty member gets to know them very well in the classroom and then advise them on the curriculum moving forward — and that's awesome! Faculty get to see an advisee's academic strengths and weaknesses, potential for growth, and then help them choose courses for the next semester or two. That is a great model. Students can get hung up on the topic of the FSEM — it's not really about the topic; it's about the instructor, your peers, the skills being taught. Yeah, you might want to learn about a certain topic, but it's way more important to have a great fit with your adviser than with a given topic.
Learn more about First-Year Seminars.
Overall, what characterizes the first-year curriculum?
Most importantly, we attempt to give students balance. We try to balance what they want with what they need. We want to give students some challenge, but not overwhelm them. We do our best to gauge this by looking at high school transcripts and test scores. We also try to balance time — scheduling is so difficult and we work hard to give them balance in their day, in their week. We want to give them time to engage in the rest of the co-curriculum too.