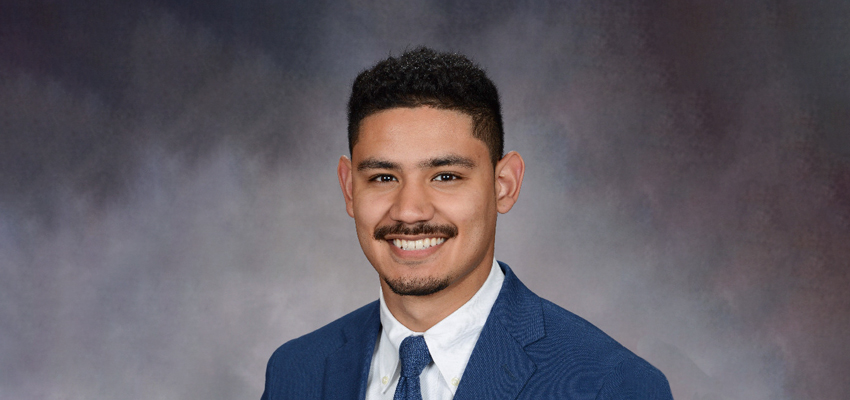 HWS News
29 June 2021

Lopez '21 to Continue Studies in Madrid

Andres Lopez '21 will pursue his M.A. in Spanish through a program with Middlebury College that begins with a few weeks work on the Vermont campus before completing the program in Madrid, Spain.

As a Spanish and Hispanic Studies major at Hobart and William Smith, Andres Lopez '21 says a course on Miguel De Cervantes' classic novel Don Quixote sparked his interest in Spanish literature and inspired him to pursue studies at a graduate level. From feminist literature to Latin American poetry, Lopez says he studied a wide variety of texts during his years as an undergraduate.

"The countless books alongside the counsel of my professors have shown me what makes these texts so important and special. The standard that the professors at HWS hold requires one to truly push themselves and I firmly believe it has prepared me for what comes next," says Lopez, who has been accepted into a M.A. program in Spanish at Middlebury College.

He learned about Middlebury's graduate program from his advisor, Associate Professor of Spanish and Hispanic Studies May Farnsworth, and received guidance on the application process from Associate Professor Fernando Rodriguez-Mansilla and Associate Professor Caroline Travalia, who received her Doctor in Modern Language from Middlebury and taught in the school's Summer Language Program.

Lopez has begun the immersive program which he says requires students to take a Language Pledge to only communicate in Spanish during the duration of the program. Currently, he is in Vermont, taking classes in advanced grammar, literature and film analysis, and classic literature.

On campus, Lopez was a member of the Hobart football team and the Chi Phi fraternity. He volunteered as a Spanish tutor for four local children during his senior year.