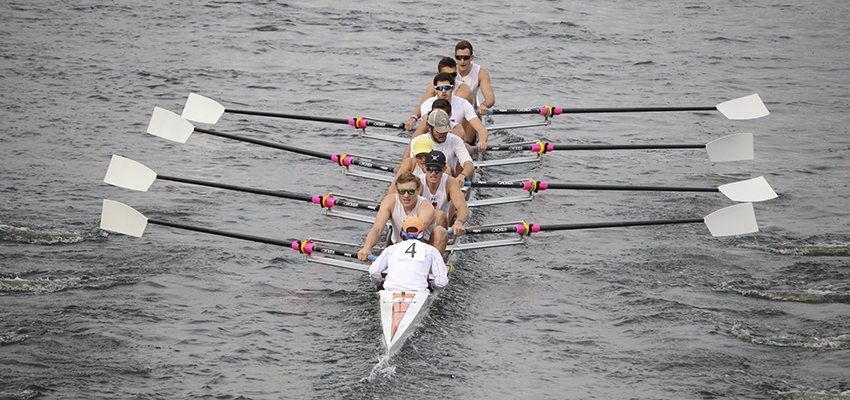 HWS News
22 July 2021 • Athletics Statesmen Celebrate Academic Achievement
Seven members of the Hobart College rowing team were among the 292 student-athletes named to the Intercollegiate Rowing Association All-Academic Team by the IRA Board of Stewards. Since 2015, the Statesmen have earned 27 IRA All-Academic Team Awards.
To be eligible for recognition a student-athlete must have maintained a cumulative GPA of 3.35 or higher, completed one full year at their institution (first-years and first-year transfers are not eligible), be an institutional letter winner and also competed at the 2021 IRA National Championship Regatta.
The following Statesmen were recognized:
Berzon, Marchart, Sickmueller and Votto competed with the varsity eight at the IRA championships. They progressed to the fourth level final, finishing 21st overall. Ponticiello and Pratt rowed in the second varsity eight, placing 15th overall.
The seven selections match 2019 for the most in program history. Prior to this year, 13 Statesmen had earned a total of 20 IRA All-Academic Awards. The previous high-water mark for Hobart was six in 2019. Pratt and Voto earned academic honors for the second time.
In addition to IRA All-Academic honors, Berzon, Marchart, Sickmueller and Voto also were named Intercollegiate Rowing Coaches Association Scholar-Athletes. All seven were tabbed All-Academic by the Liberty League.