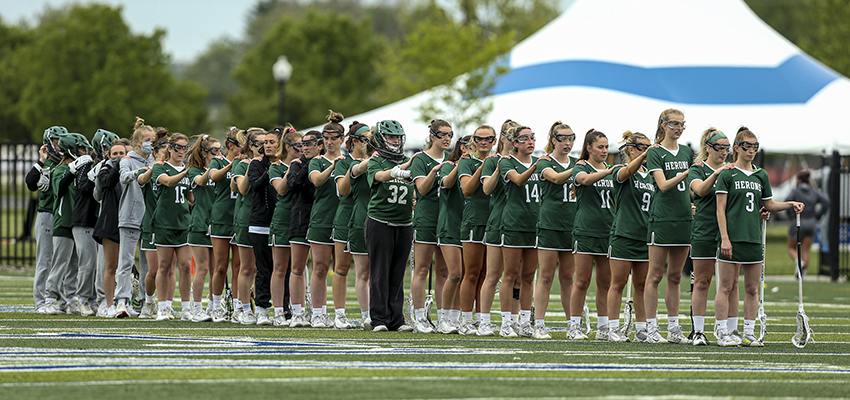 HWS News
3 September 2021 • Alums • Athletics Herons Earn IWLCA Academic Honors
The Intercollegiate Women's Lacrosse Coaches Association announced its 2020-21 academic award winners today. William Smith College was one of 285 schools across NCAA Divisions I, II and III, and NAIA to merit the IWLCA Academic Honor Squad award. In addition, 11 Herons earned a spot on the IWLCA Division III Academic Honor Roll.
To be named an academic honor squad, the team must have a 3.0 or higher team GPA. William Smith has earned the award 10 times, including eight of the past nine years, the award was not given in 2020 due to the pandemic. To be eligible for the academic honor roll, student-athletes must be a junior, senior or graduate student and have a cumulative GPA of 3.50 or higher. In total, 766 student-athletes were honored.
The following Herons were named to the academic honor roll:
Montgomery also earned the award in 2019. William Smith's 11 selections were the most in program history and led the Liberty League this year.
William Smith finished the year ranked eighth in the final USA Lacrosse Magazine poll of the season, posting a 10-5 overall record. The Herons defeated Ithaca 17-13 to claim their fifth consecutive Liberty League Tournament title. William Smith advanced to the third round of the NCAA tournament, defeating Meredith 19-3 and then No. 1 Franklin & Marshall 13-5.