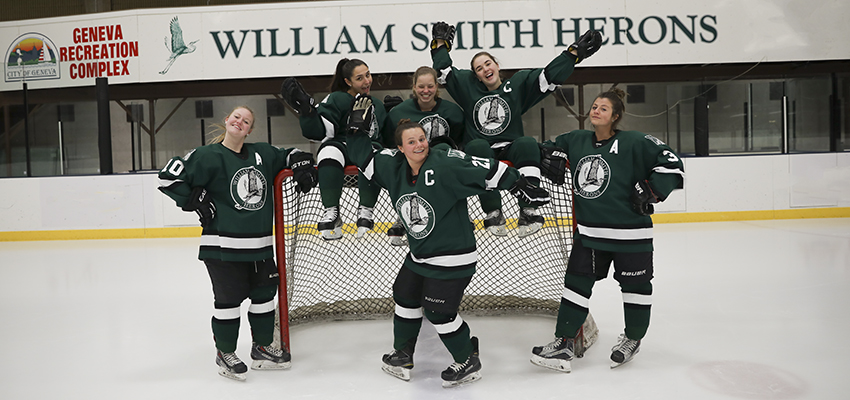 HWS News
12 August 2021 • Athletics Herons Named AHCA All-American Scholars
Ten members of the 2020-21 William Smith College hockey team were named Krampade All-American Scholars by the American Hockey Coaches Association. It's the most All-American Scholars in program history.
The AHCA recognizes varsity hockey players who have attained a 3.6 grade point average each semester during the 2020-21 season. This is the fifth year that the AHCA has named All-American Scholars.
The following Herons garnered the recognition this year:
Weiss and Williams earned the award for the third time while Kennedy receives All-American Scholar praise for the second time. Since 2017, the Herons have had 26 players receive All-American Scholar honors.
While William Smith did not have a formal 2020-21 season, the Herons continued their workouts on the ice and in the weight room throughout the semester. The team held an intersquad scrimmage in early March.
The photo above features the William Smith hockey team in 2019.