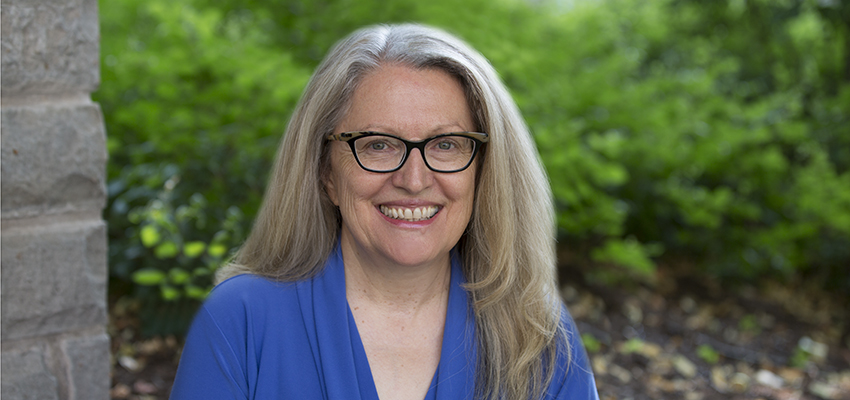 HWS News
4 June 2020 • Faculty Bayer to Moderate Women in Medicine Discussion
Professor of Women's Studies Betty Bayer, the immediate past president of the National Women's Hall of Fame, will lead the Hall's inaugural book club discussion of The Power of Rare by Victoria Jackson.
Beginning at 6 p.m. today, June 4, the Hall's book club will meet virtually to explore Jackson's book, which recounts her quest to find a cure for her daughter's rare, life-threatening autoimmune disease.
When her daughter was diagnosed with the rare autoimmune disease, neuromyelitis optica (NMO), innovative cosmetics entrepreneur Victoria Jackson dramatically shifted her focus, talents and financial resources "from mascara to medicine." In the course of creating, funding and leading a research foundation with her husband, Jackson has shaped a paradigm-breaking approach to medical research. In addition to connecting 175 innovative problem solvers from 28 countries and even more diverse fields of expertise in an unprecedented model of collaboration, the Guthy-Jackson Charitable Foundation has created a global community of patients, advocates and healthcare stakeholders, with significant positive impact on the treatment of autoimmune and related diseases.
Learn more about the book club and how to attend the discussion. The first 20 people to register will receive an autographed hardcover copy of Jackson's book.
Bayer is an expert at the intersection of women's history, psychology, science, religion and spirituality. She has explored the abolitionist and women's rights movements, and their common history in central New York. Recognized for her outstanding work as an educator and leader, Bayer received the Colleges' Distinguished Faculty Teaching Award in 2004 and the Community Service Award in 2009. She has served as the chair of the Women's Studies Program since 2001 and directed what is now the Fisher Center for the Study of Gender and Justice from 2002 to 2009. A former senior fellow at the Martin Marty Center for the Study of Religion at the University of Chicago, Bayer earned her Ph.D., M.A. and B.A. in psychology from Carleton University, Ottawa, Canada.