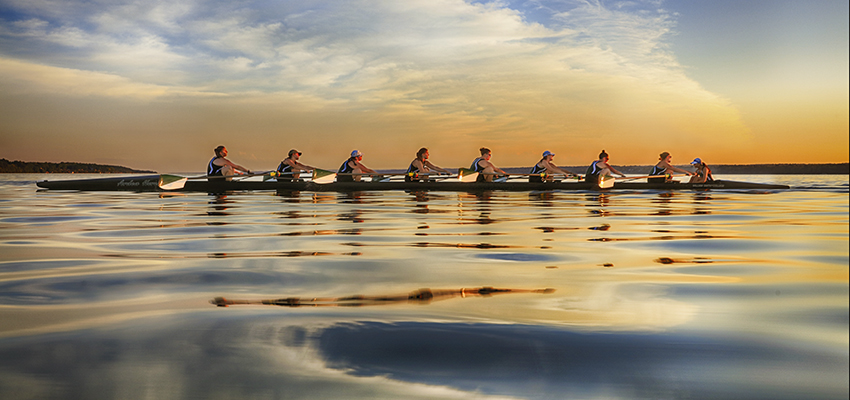 HWS News
7 July 2020 • Athletics Herons Named Scholar-Athletes
Six members of the William Smith College rowing team were recently named Scholar-Athletes by the Collegiate Rowing Coaches Association. It's the most Herons honored by the CRCA since six were recognized in 2015.
To become a CRCA Scholar-Athlete, student-athletes must be in their second, third or fourth year of eligibility, be ranked performance-wise in the team's top 50% or be a member of the NCAA squad (top two eights for Division III), whichever is smaller, and have a cumulative grade point average of 3.5 or higher.
The following William Smith student-athletes were honored by the CRCA:
Moreau is a three-time CRCA Scholar-Athlete, while Falkenstein, Laferrera and Walters are all two-time honorees.
Since Lemore Amir '02 became the first Heron to earn CRCA Scholar-Athlete status, 69 William Smith student-athletes have been honored for their combination of academic and athletic excellence.
William Smith's spring racing season was canceled due to the pandemic. In the fall, the Heron varsity eight and second varsity eight both earned bronze medals at the Head of the Genesee.