At HWS we center mindfulness on the whole student, combining "academics" and "campus life" to connect students' intellectual curiosities to their co-curricular and extra-curricular choices. While yoga and meditation may be practiced to de-stress, the personal outcomes influence students' ability to focus and concentrate on their course work, their friendships, and their health... Mindfulness is good for everything.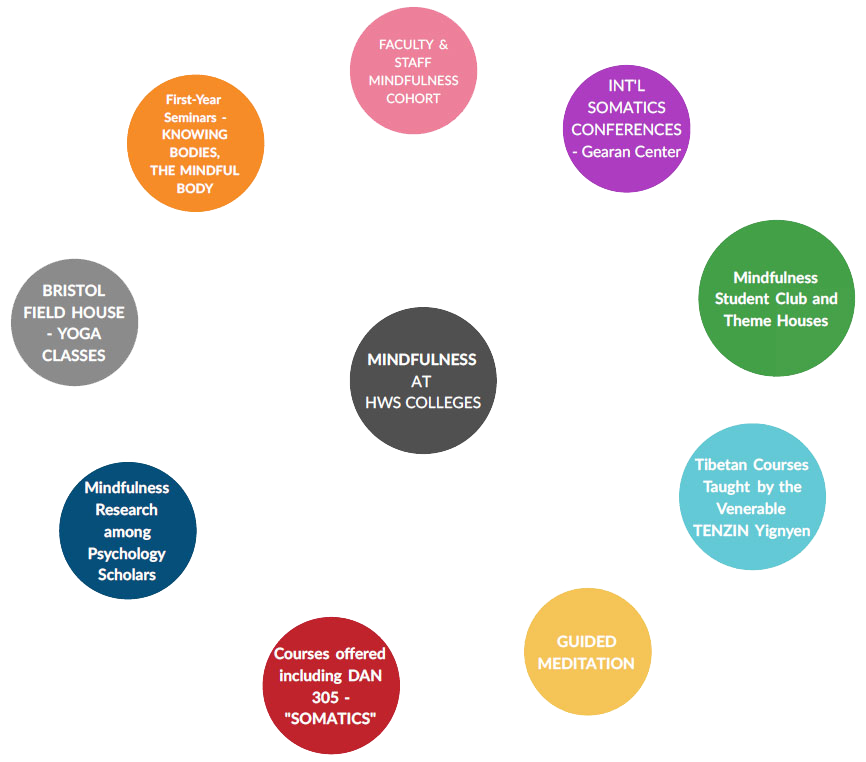 Mindful Learning:
Department of Psychological Sciences
PSY 370 (Topics in Developmental Psychology), taught by Julie Kingery
PSY 352 (Topics in Clinical Psychology), taught by Jamie Bodenlos
---
Dance Department / FSEM Program
DAN 305 Somatics – taught by Michelle Iklé
FSEM 131 The Mindful Body - taught by Donna Davenport
FSEM 085 Knowing Bodies – taught by Michelle Iklé
---
Faculty/staff mindfulness cohort
originating with a Katherine Elliott D. Elliott '66, L.H.D. '08 teaching grant
Members: Jamie Bodenlos, Donna Davenport, Michelle Iklé, Julie Kingery, Beth Kinne, Laurence Erussard, Sarah Meyer, Kelly Payne, Lisa Salter, Anna Wager, Judy Wentzel
---
Faculty with Certifications in Somatic Practices / Leadership in International Organizations:
Donna Davenport, EdD, Registered Yoga Teacher (RYT-200)
Michelle Iklé, MFA, RSMT (Registered Somatic Movement Therapist); Director (Somatic Education) and Certified Instructor - Eastwest Institute for Yoga, Dance and Movement Studies; and RSMT with ISMETA (International Somatic Movement Education and Therapy Association)
Cynthia Williams, MFA, CET (Certified Evans Teacher)
Campus-Wide Mindfulness Activities: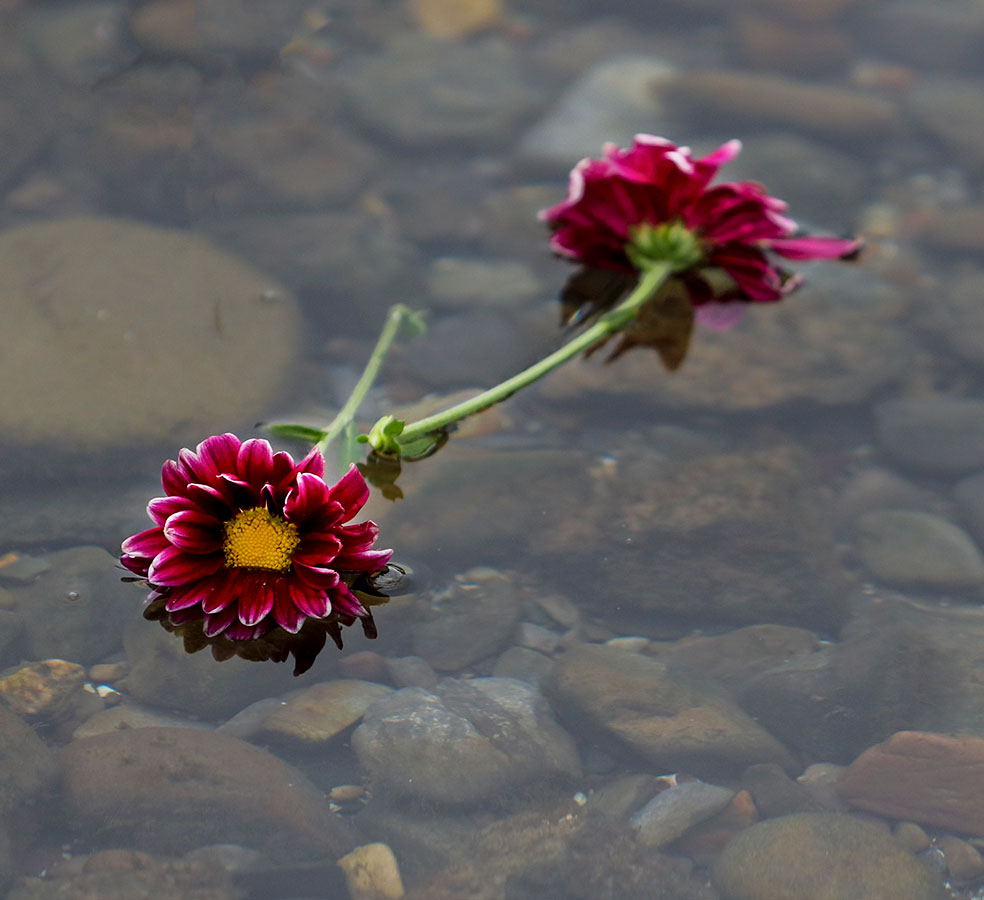 Photo by Kevin Colton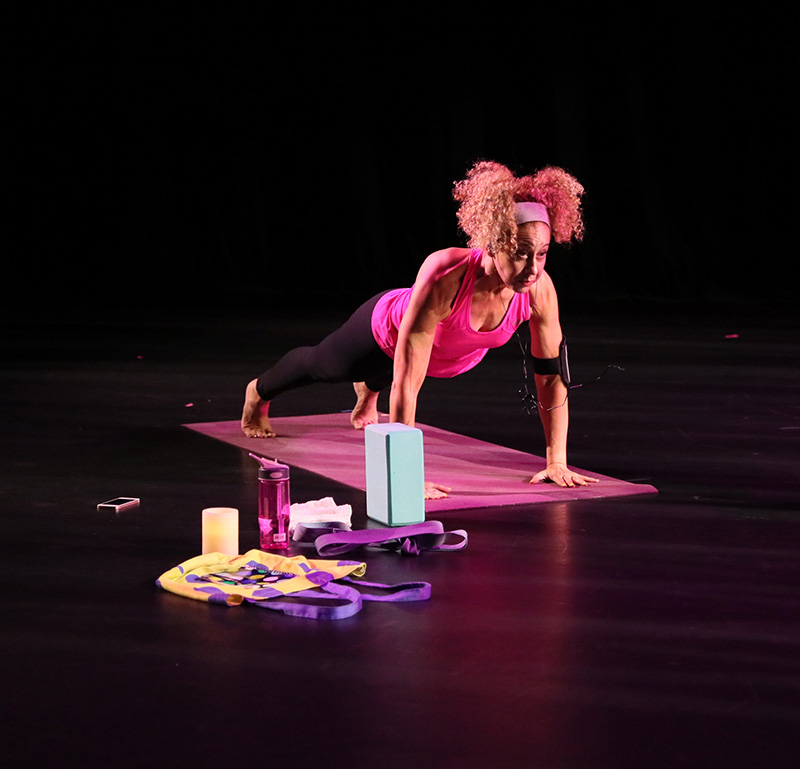 Professor Donna Davenport in "Relax: Cobra-Crow-Lizard-Warrior"
Photo by Kevin Colton
Mindfulness / Somatic Education
Somatics—"seeking greater body awareness, deeper acceptance of self and others, and holistic consciousness for all bodies, diverse minds, races, genders, sexualities, cultural practices, and ethnicities."
Central to Dance Dept. curriculum and professional outreach to somatic educators internationally.
The Dance Department has a strong somatic movement education focus. The Colleges have been the home of the Bill Evans Teachers Intensives and the Somatic Dance Conference and Performance Festival since the summer of 2016. HWS has also hosted East-West Shin Somatics conferences and workshops and Integrated Movement Studies certification intensives. Dance faculty hold certification in East-West Shin Somatics, Bill Evans Technique, Laban Movement Analysis, and Vinyasa Yoga. Deming Dance Theatre in the Gearan Center for the Performin Arts, where many sessions and conference performances take place, has provided the venue for some of the most revolutionary and inspiring dance artists of today, including Camille A. Brown, Kyle Marshall, Alice Sheppard and Edisa Weeks.