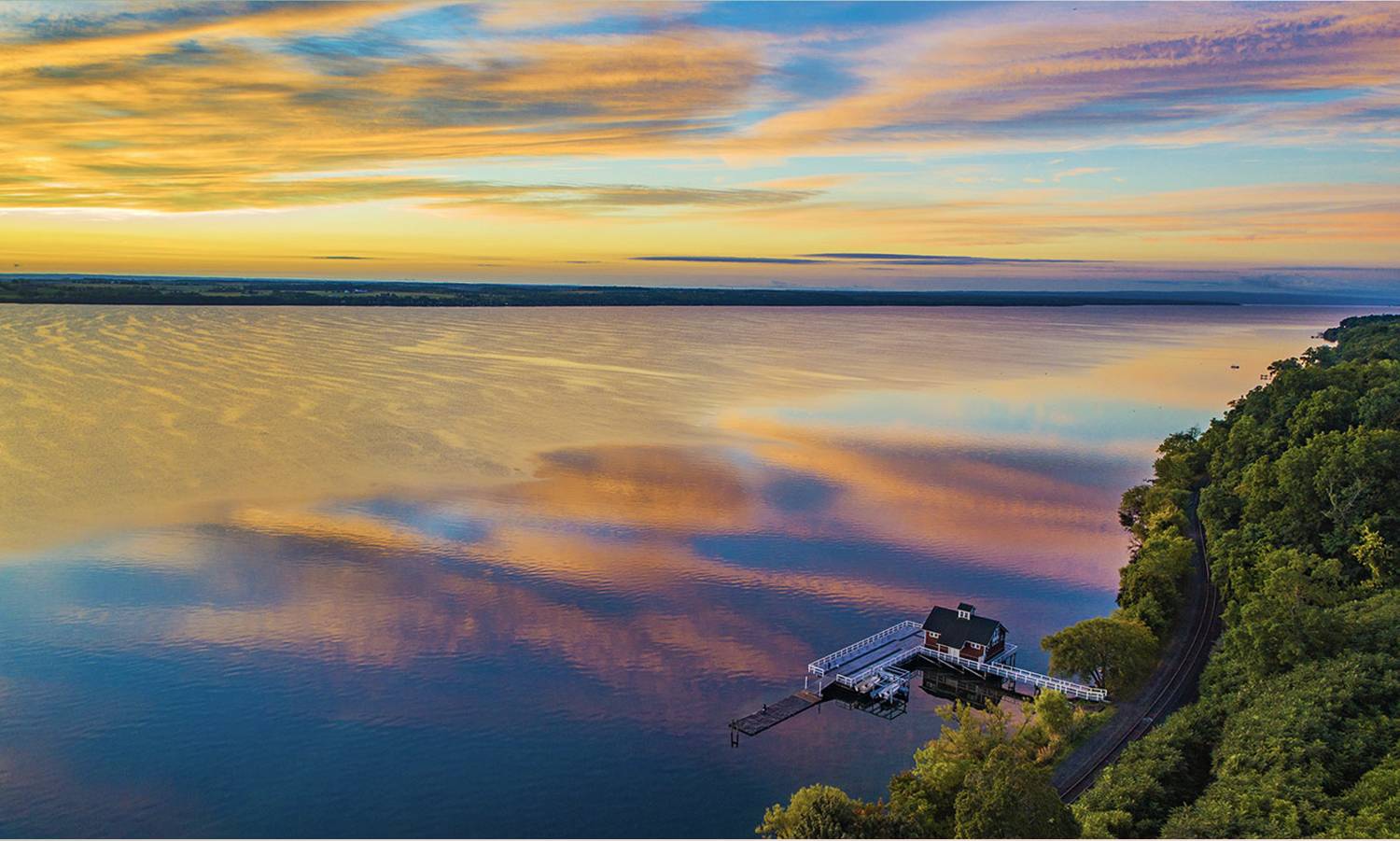 Donna Davenport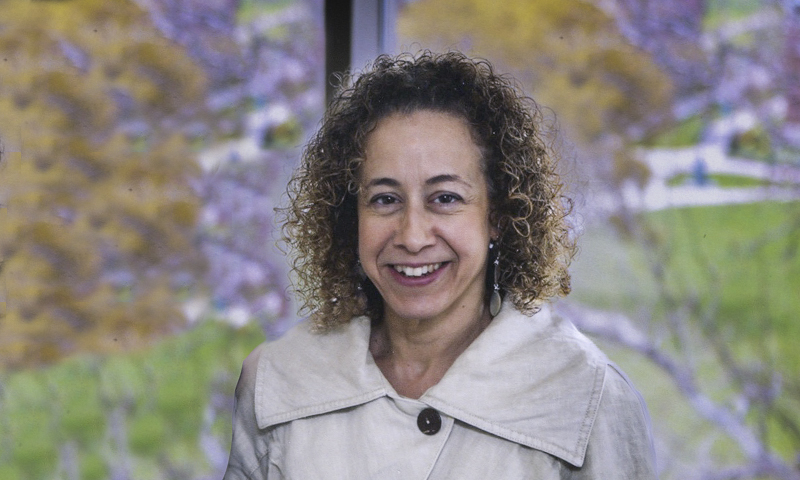 Donna R Davenport
Professor of Dance and Movement Studies
Joined faculty in 1990
Ed.D., Dance Education, Temple University
M.Ed., Dance Education, Temple University
B.F.A., Dance, University of Massachusetts
B.A., Psychology, University of Massachusetts
Download CV
Contact Information
Gearan Center for the Performing Arts
Email:
donna_d@hws.edu
Phone (315) 781-3760
Scholarly Interest
Modern Dance Choreography and Performance
Dance and Social Change
Interdisciplinary Teaching
Anti-Racist and Inclusive Pedagogy
Improvisation, Site Performance, and Community Arts
Movement Science
Teaching Experience
Resume

SAMPLE of Collaborative Pedagogy and Interdisciplinary Course/Program Design at HWS -

--with Professor Mark Olivieri, Music Department: Composing Works: Music and Dance Collaborations (BIDS 250), Co-taught 2014, teaching grant award 2012, co-presentations on collaborative pedagogy at three conferences: National Dance Education Organization (2011, 2014), and International Society for Improvised Music (June 2014).

--with Cerri Banks, Khuram Hussain, Jon Iuzzini, Susan Pliner, and Colby Ristow (2009-2011): Design of Social Justice Studies interdisciplinary program and Foundations of Social Justice (SJSP 100)

--with Professor Eugen Baer, Philosophy Department: Development of an interdisciplinary program abroad in Rome, European Studies and Arts & Education. Co-taught Semiotics of Space, A bi-disciplinary course, in Rome, Italy, 2001 and 2004

--with Professor Nick Ruth, Art & Architecture Department: Design and co-teaching of Dance Ensemble (DAN 140) with writers, painters, and dancers; co-choreography of a piece for the faculty dance concert, "Ladders and Chutes" (2000)

--with Professor Cheryl Forbes in Writing & Rhetoric Program: Writing Movement/Dancing Words: An Analysis of Composition in Two Disciplines (BIDS 298); Co-taught 1998 and 2000. Related activity: published article in Education, Vol.118, 1997

--with Professor Pat Collins, Education Department (1995): Design of Arts and Education Program and interdisciplinary major and minor with core course re-designed: The Arts and Human Development (AEP 335)
Research
My primary research interest is in the area of composition: both choreography pedagogy (teaching) and choreographic production (art making). I am continually challenged and encouraged by the complexities of teaching composition and creative process, as well as the creation of new collaborative works with other artists.
My research interest in composition and performance is deeply informed by social justice themes, arts activism, diverse human and cultural expression, and improvisational practices.
Collaborative pedagogy and interdisciplinary course design are integral elements of this research interest, as evidenced by bi-disciplinary courses co-taught and designed with Eugen Baer, Philosophy; Cheryl Forbes, Writing & Rhetoric; Nick Ruth, Studio Art; and Mark Olivieri, Music.
Courses Taught
Interdisciplinary Courses:
BIDS 250 Composing Works: Music and Dance Collaborations
FSEM 102 Thinking & Creating; FSEM 131 The Mindful Body
ROME, Italy: Perspectives on Composition
ROME, Italy: Semiotics of Space (BIDS with Eugen Baer)
Dance Department Courses:
Dance Composition I and II
Senior Seminar
Dance Ensemble
Beginning Dance Technique
Modern Dance Technique
Jazz Dance Technique
Community Arts: Activism Embodied
Publications
(2017-2021)

Spring 2021 - "Deconstructing the choreographic approach of Pina Bausch," article in Tanz, publication for dance and performance art, a national journal in Bulgaria, pp.73-77

June 2021 - "Teaching Embodied Activism in a Pandemic," ARTS + Change (Activate, Reimagine, Transform) Virtual Conference, University of Rochester

October 2019 - DANCE 2050 Workshop co-presented w/Barbara Angeline, National Dance Education Org (NDEO) Conference in Miami, FL

October 2018 - Paper presentation: "Facing the Privilege of Dance Education," National Dance Education Org (NDEO) Conference in San Antonio, TX

February 2017 - Article: "Dance is Academic," Journal of Dance Education, Vol. 17, No. 1



CHOREOGRAPHY & PUBLIC PERFORMANCES

Prolific Choreographer and Performer: 75 creative works presented at professional venues since 1990.

Five years of examples (from 2022 to 2017):

75. Pulse (summer 2022) (duet w/M. Iklé) (Dances at MuCCC and Choreographers Showcase)
74. Ships in the Night (2022) (duet w/Missy Pfohl Smith)
73. colors of color (Black Voices Moving on film, trio) w/Emma Pinker '22, producer
72. This and That (summers 2021 and '22) (duet w/Olive Prince) 71. Just Stop.Take 2, solo film w/Zachary Frazee, producer (2021)
70. Robbing Opera, ensemble dance film (2021)
69. Z for ZigZag, ensemble dance film (2021)
68. A Big Mess (summer 2021, Bearnstow workshop in Maine) (solo)
67. Transmuted Lens (2021) (site-specific solo w/Bella Siddall) (Rochester Museum & Sci Ctr)
66. It's Not That (2019) (solo)
65. Marvin (2019) (ensemble)
64. Barrage (2018) (duet w/ Kaitley Wozer) – Dances at MuCCC 63. Tango (2018) (solo w/ Ben Ellis, classical guitar) – Smith Opera House
62. Non-sequitur (2018) (ensemble) (reconstructed+ re-named "Sisters" for ACDA adjudication)
61. Relax: Cobra-Crow-Lizard-Warrior (2017) (solo)
60. Dansi (2017) (duet w/Josh Kolapo) – Smith Opera House
PROFESSIONAL AFFILIATIONS
Current/ongoing:
National Dance Education Organization (NDEO)
Think Tank - DANCE 2050: Vision for Dance in Education
NDEO's Justice, Diversity, Equity, and Inclusion (JDEI) Committee
American College Dance Association (ACDA)
Dances at MuCCC (Multi-use Cultural Community Center)
St. Peter's Community Arts Academy (SPCAA)
Geneva Community Center, Boys and Girls Club

Recent/past:
Artists Coalition for Change Together (ACCT)
The Black House/Women of Color (WOC) Art Collaborative
Teagle Foundation and Center for Inquiry in the Liberal Arts (Wabash College, IN)
International Association of Dance Medicine and Science (IADMS)
Smith Opera House, Center for the Arts, Geneva, NY
Rochester Contemporary Dance Collective (RCDC)
PERSONAL STATEMENT
I view my academic endeavors as a merging of artistic, political, and intellectual projects, discoveries that are both aesthetic and scholarly, depending on the context and the medium. My work as a choreographer, activist, and educator outside HWS Colleges is essential to my work inside the institution. My interdisciplinary teaching and collaborative arts production early in my career influenced both my pedagogy and my research interests. As a past Teagle Scholar, Associate Dean of Faculty and FSEM Program Director, my interest in curriculum, teacher training, and assessment developed beyond the arts into all areas of the liberal arts experience. Teacher certification in Vinyasa Yoga (2018) and increasing involvement in conversations about inclusive pedagogy and decolonized curriculum have changed my research trajectory to center in mindfulness, anti-racism, and embodied activism.
SERVICE PROJECTS
(sample)

Award: Civically Engaged Faculty Member of the Year (2014)

Award: John Milton Potter Endowed Professorship (2013-2018)

Award: Grant - Melvin Hill Visiting Professor ($6,000), March 2014, for Melissa Britt – Urban Dance, Arizona State University

Sample of service to HWS and local communities (Geneva and Rochester):

Co-founder, Artists Coalition for Change Together (ACCT)

Director, Power of Dance, Geneva Boys & Girls Club, sponsored by SPCAA

Chair of the Dance Department (4 terms) plus Program Coordinator (over 10 years): Arts & Education and Social Justice Studies Programs at HWS Colleges

Faculty Governance – standing committee service: Committee on Tenure & Promotion; Committee on Academic Affairs

Faculty Advisor to Koshare Dance Collective (several years), including premiere concert at the Smith Opera House, Nov 2013

Participation/leadership in Faculty Learning Communities: Fall 2013 - Liberal Arts; Spring 2014 -Liberal Arts book project (J. MaKinster) and Transgender Pedagogies (C. Keegan)

LGBTQ and Allies Working Group – research and distribution: "Some LGBTQ-Inclusive Teaching Practices" (with C. de Denus, K. Frost-Arnold, and B. Ristow), Spring 2014

Support Board, St. Peter's Community Arts Academy (SPCAA), Geneva, NY

Board of Directors, Geneva Concerts, Inc.
Office Hours
In person weekly and by appointment
"Try Backbone" solo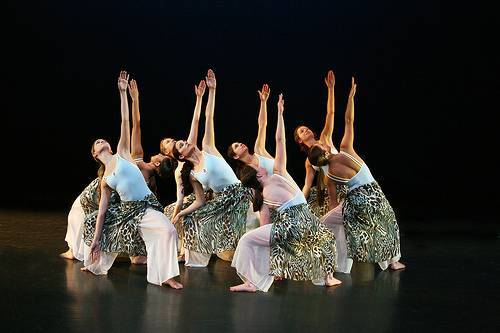 modern/jazz student ensemble