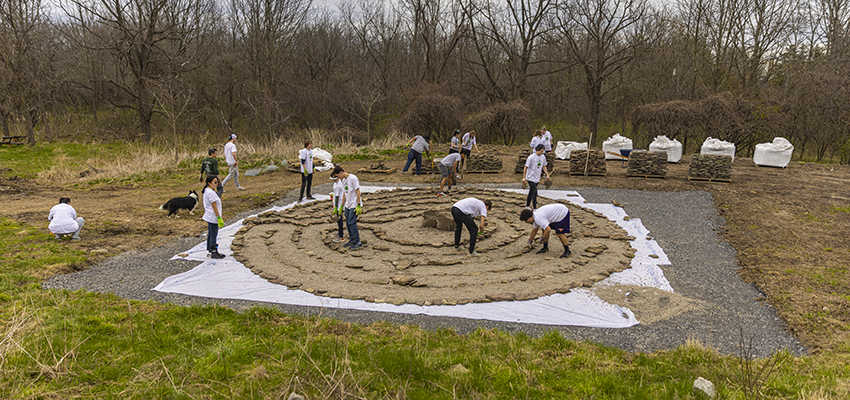 HWS Memorial Labyrinth on the Grounds of Perkin Observatory
Welcome to the HWS Labyrinth. This is a space for reflection, prayer or contemplation. The rhythm of walking empties the mind, relaxes the body and refreshes the spirit. As you encounter other people walking the same path, simply allow them to pass. Everyone's journey is unique.
Remember
Preparing to walk the labyrinth
Take time to be thankful for your life. Bless the lives that touch you. To reflect on a specific situation, bring it to mind and form a question for meditation.
Release
Entering the labyrinth
Quiet your mind; let go of internal chatter, releasing it into the surrounding natural environment. Open your heart; become aware of your breathing; relax and move at your own pace.
Receive
Being in the Center
Experience interconnection and grounding.
Return
Leaving the labyrinth
Retrace the same path that you followed. Prepare to re-enter the complexity of life. Experience a sense of well-being, healing, excitement, or peace. Upon leaving, offer gratitude for the experience.