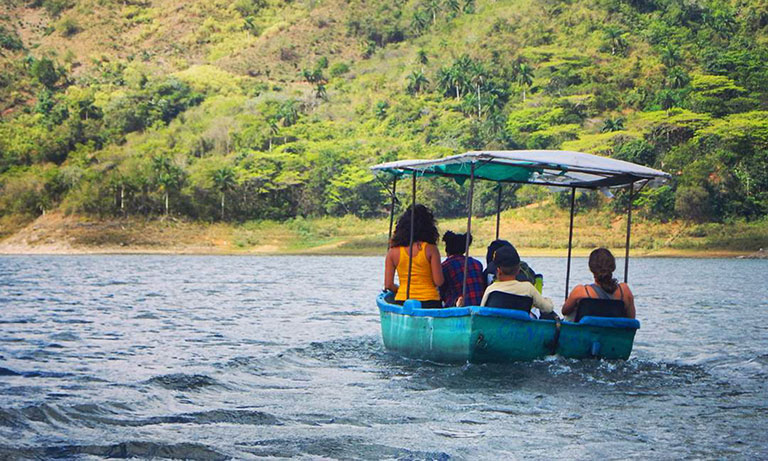 Cuba's Natural and Cultural Wonders
Program Details
Arrival in Miami: December 9, 2022
Program Dates: December 10-19, 2022
Location: The eastern region of Cuba, including Havana
Faculty Leaders: Professor of Biology Meghan Brown and Professor of Spanish and Hispanic Studies May Farnsworth
Discover Cuba on this once-in-a-lifetime, week-long program open to HWS alumni and parents!
Professor of Biology Meghan Brown and Professor of Spanish and Hispanic Studies May Farnsworth lead this intimate educational exchange. Participants will experience the healthiest and best-preserved nature in the Caribbean and immerse themselves in day-in-the-life experiences with Cuban community leaders, business owners, artists, and farmers.
What's included
API Support: Program Leader and Resident Director
Guided tours with bilingual guides
Welcome and cultural orientation
Excursions and cultural activities
Housing and meals
Ground transportation and airport transfers
Included Excursions
Playa Girón/Ciénaga de Zapata
Hanabanilla/El Nicho
Trinidad
Requirements
Passport valid through 06/2023
COVID-19 vaccination
Destination Overview - Cuba
While seemingly distant, Cuba and the U.S. are separated by a mere 90 miles of water. Participants will experience Cuba's natural beauty, welcoming people, and Havana's colonial charm. Join us to participate in the Cuban lifestyle, which places value on time spent with others enjoying nature, food, art, and life to the fullest.