Private Instruction
The Music Department at HWS offers private instruction in strings, brass, guitar, piano, percussion, voice, woodwinds and jazz improvisation to beginning and experienced student musicians alike. Students who have studied in the past are encouraged (though not required) to bring a piece of music from their repertoire to play for the instructor during the first lesson. Weekly half-hour applied music lessons carry a one-half course credit per semester. The fee is $420 for 14 half-hour lessons.
Contact the appropriate teacher to inquire about taking private lessons.
Please note:
Music lessons do not count toward the artistic process goal.
Pianos are available for use in several practice rooms. All students/faculty/staff with an active OneCard may access practice rooms 319-321 and 323-326.
Standard instrument locker space is available ($5 refundable deposit); contact Prof. Katherine Walker to arrange for storage.
APPLIED INSTRUCTORS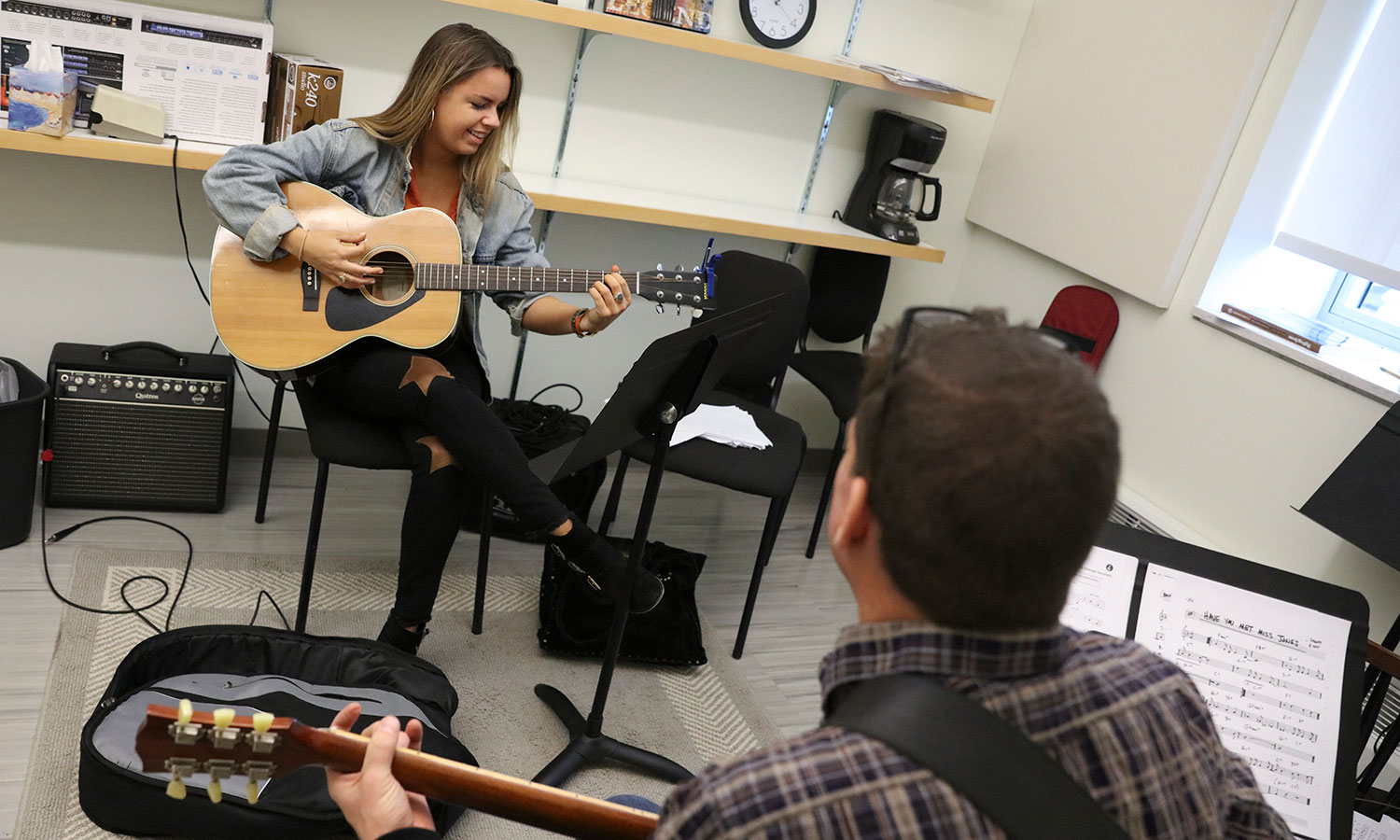 Cello: Glenna Curren
Drum Set: Rich Thompson
Guitar: Chris Potter & Wade McClung
Jazz Piano: Mark Olivieri
Woodwinds & Jazz Improvisation: Bill Straub
Organ: MaryAnn Hamilton
Mallet Percussion: Anthony Calabrese
Piano: Yi-Wen Chang, Jeananne Ralston
Upright and Electric Bass: Kyle Vock
Violin and Viola: Julianna Gray
Voice: Alexandra Rose Hotz, Suzanne Murphy or Wendy Trowbridge