Study Abroad
Whether it's interning in London, studying in Spain or conducting research in Germany, many Hobart and William Smith students will take part in an international learning experience before they graduate. Students preparing for careers in the health professions are no exception, and we encouraged students to take advantage of semester or short-term abroad opportunities and participate fully in the liberal arts experience.
Students planning to apply to health professions graduate programs do need to be careful to plan ahead. The sequenced nature of some pre-requisite courses and the sometimes lengthy graduate application processes should be factored into your plans. Some study abroad programs have specific health care components while others include required courses for majors that allow you to stay on track to graduate on time. Your health professions advisor and the Center for Global Education will work with you to arrange the right program for you.
Study abroad is a great way to broaden your perspective, gain independence, and improve your communication skills. The qualities you develop and the experiences you gain by studying abroad can help strengthen your qualifications for professional school. You should choose the program that works best for you, but the Health Professions Advisory Committee notes that the programs listed below may be of especial interest to pre-health students.
Learn More About Global Education
---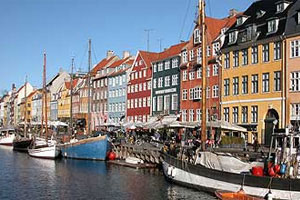 RECOMMENDED PROGRAMS