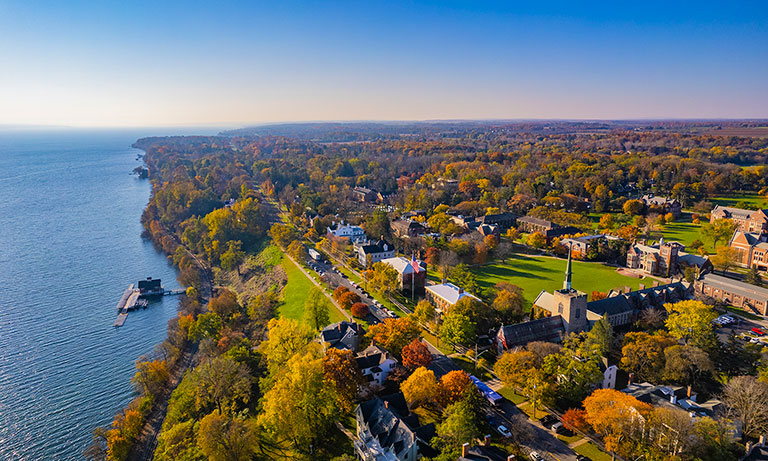 Institutional Resources & Planning
Institutional Research
Welcome
The Office of Institutional Research is under the direction of the Associate Dean of Institutional Research and reports directly to the Provost and Academic Dean of the Colleges.
Mission
The Office of Institutional Research (OIR) at Hobart and William Smith Colleges aims to provide accurate, meaningful, and timely information and analysis to support data-informed decision making. Under the Office of Academic and Faculty Affairs, OIR collaborates with stakeholders across the campus to assess the effectiveness of the Colleges' commitment to student success, and to ensure that the Colleges actively contribute to the reduction of persistent equity gaps for students, faculty, staff, and all other members of our community. The Office of Institutional Research seeks to collaborate with all campus constituencies to thoughtfully and strategically shape the future of HWS, and to fulfill our mission to prepare all members of our community to lead lives of consequence.
Research and Analysis
The Office conducts internal research for the Colleges' academic and administrative leaders.
Decision support
The Office develops analytical tools to encourage dialogue and support data-informed decision making.
Assessment
The Office supports the assessment of academic and co-curricular initiatives and programs.
Reporting
The Office oversees the reporting of institutional data to governmental agencies and college guidebooks.
Vision
The Office strives to:
Draw from HWS's internal data systems to create a unified data set that serves as the context of record for the Colleges.
Manage the technical infrastructure to collect College-wide and historical data for longitudinal, strategic analysis.
Support assessment efforts throughout the Colleges.
In collaboration with the Data Governance Committee, govern the Colleges' data to ensure its consistency, clarity, and quality.
Develop visualizations and dashboards to support data-informed decision making.
Values
The Office of IR is committed to:
Providing accurate and timely data reports and analyses.
Developing a culture where data support and inform decision making at the Colleges, rather than drive it.
Ensuring that all work at the Colleges contribute to reducing equity gaps.
Developing and nurturing collaborative working relationships.
Service
We are pleased to provide data support for the HWS community. Your comments and suggestions are welcome.