THE HOBART DEAN'S OFFICE
Hobart College is for men and students who are gender diverse. The mission of the Hobart Dean's Office is to guide and assist each Hobart student to reach their fullest potential as a Hobart Statesman during their years at the College. Hobart College was founded in 1822 by Bishop John Henry Hobart. In the Bicentennial year of the College, we take pride in our long-standing traditions and especially in knowing what it takes to help all of our students meet the ever-changing challenges of higher education.
We are easily accessible and encourage every Hobart student to introduce themselves to us. We know the entire campus and its resources well and can assist students with any question they may have. While most of our work focuses on monitoring and advising individual students on matters of academic progress, we are always mindful of each student's larger history and aspiration toward a successful future and welcome an opportunity to discuss issues of concern with parents.
The office also serves as curator of venerable Hobart traditions and as advisor to the Hobart Student Government and the Hobart honor societies. The deans work to integrate academic, social, and personal aspects of student life by creating programs like the pre-orientation adventure program, learning communities, sophomore forums and similar programs that are aimed at the whole person.
"Hobart College" Stands for Success
"Hobart College" stands for success for students who are gender diverse from all walks of life. The deans welcome a chance to get to know students from different backgrounds and to introduce them to the global world of Hobart Statesmen. Everything we do is aimed at making it possible for students to take full advantage of a "Hobart Experience" and the life of consequence it stands for. Thousands of Hobart alums nationally and around the world stay connected to the College and are an inestimable resource moving the College forward.
DEAN'S OFFICE STAFF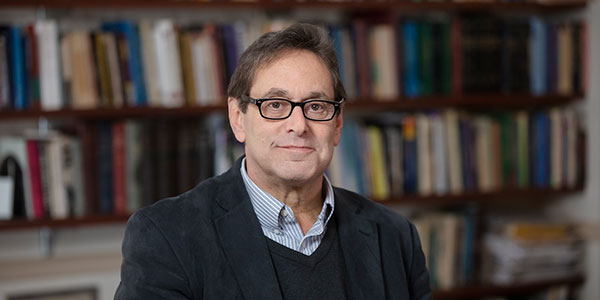 Brophy received his Ph.D. in philosophy from the University of Rochester. In addition to teaching and writing about the history of philosophy and on public policy, especially in the areas of law, the environment and education, he has served in a variety of faculty leadership roles including twice as presiding officer of the faculty, twice as the chair of the committee on academic affairs and more than a decade as chair of the philosophy department. He is the author and principal investigator of numerous publications and grants and has twice received awards from the faculty, once in recognition of his teaching and again in appreciation of his service to the community. Under Brophy's guidance of the pre-law program, the Colleges recently entered into an agreement with Cornell Law School to establish the Law Early Admissions Program, a "3+3" joint degree framework that allows students to complete their undergraduate and legal education in six years. As Dean, he will continue to teach his two popular courses on crime and punishment and on 17th and 18th century philosophy.
With colleague Charlie Temple and others, Brophy was a founding member of the Reading and Writing for Critical Thinking Project (RWCT), a teacher training and school improvement program that has partnered with ministries of education and governmental and non-governmental organizations in 40 countries on five continents, reaching countless teachers and students. RWCT has been recognized by UNESCO and the International Bureau of Education as a best practice in peace-building internationally.
Brophy is a founder and former director of the Environmental Studies Summer Youth Institute, a nationally acclaimed program for high school students now in its 27th year, and BRIDGE, a program that linked rural American elementary classrooms to students in Asia and Africa that was awarded the Distinguished Social Studies Program by the New York State Council for Social Studies.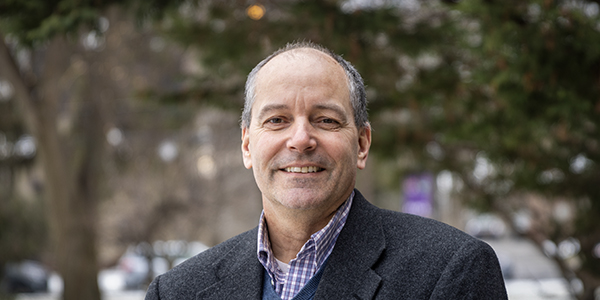 Dean Mapstone works primarily with first-years and juniors. He develops strong individual relationships with students as well as coordinating a variety of universal programs in his approach to help students make a successful transition to Hobart College. Dean Mapstone directs the Back on Track academic support program, spOArk, and the Short-Term summer study abroad program in Wales. Mapstone serves on the Committee on Standards, the Admissions and Retentions Committee, the Committee on Athletics, serves as the advisor to the Druid Society, and is engaged in research on college athletics, student-athlete identity, and youth sport culture. Mapstone earned his BA from Hobart, an MS in Education from the University of Rochester, and is finishing a Ph.D. in Cultural Foundation of Education at Syracuse University. He lives with his wife, Kara, William Smith '92, and three children at Mapleton Farm, a small sustainable farm just east of Geneva.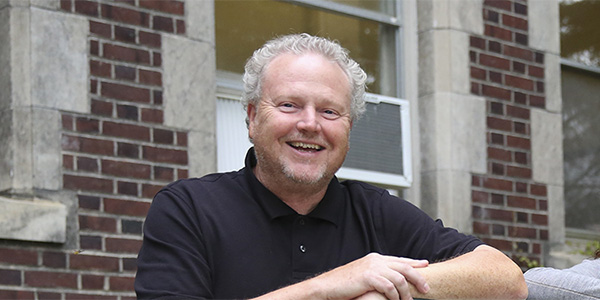 Dean Mink works primarily with sophomores and seniors. Dean Mink, who joined the HWS faculty in 2011 as an assistant professor of political science, holds a B.A. from the University of Denver and an M.A. and Ph.D. in political science from the University of Pennsylvania. In addition to courses in political science, he has taught American studies and first-year seminars at HWS. His scholarship focuses on constitutive tensions within the American liberal tradition, in particular on the ways that spatiality and embodiment trouble publicity and civility.