Trip Overview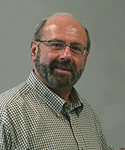 Tour leader Professor
Michael Dobkowski
This trip offers participants a unique and memorable experience focusing on important landmarks and historical sites central to understanding the Nazi period and World War II, culminating in the Holocaust. Beginning in Berlin, the program works its way through the complex history of this remarkable city, highlighting WWI, The Weimar Republic, the Nazi era, Jewish life in the city before, during and after the Holocaust, and ending with the Cold War and its aftermath. The group then moves to Poland visiting monuments and memorials that commemorate the once thriving Jewish cultural centers in Warsaw, Krakow, Lublin and Lodz that were destroyed during WW II. They walk through the death camps of Treblinka, Majdanek and Auschwitz-Birkenau where life ended for millions, as well as visit historic locations marking acts of resistance and rescue. The group also has the opportunity to visit important new museums in Berlin and Warsaw, "taste" a bit of local culture and color and see how Germany and Poland are attempting to come to terms with their pasts.
Photo Galleries
Click the photos below to view the complete galleries.
More Information
More Resources
The March: News
In 1942, German government officials and SS leaders gathered in the Berlin suburb of Wannsee and formalized implementation of and support for the Final Solution, the plan to commit genocide against Jews. This meeting, and its aftermath, is the subject of the traveling exhibit "The Wannsee Conference and the Persecution and Murder of the European Jews,"...
More News