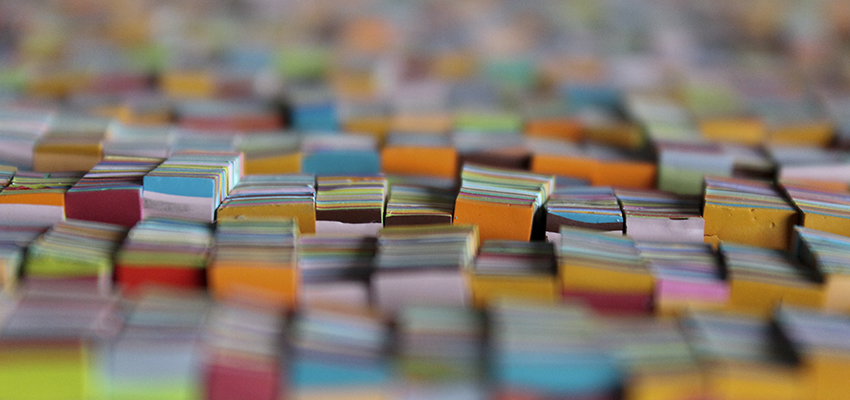 HWS News
31 August 2018 • Alums • Arts Wu Wins Juror's Choice Award
Chuan Jenny Wu '12 recently received the Jurors Choice Award at the Cambridge Art Associations 2018 Emerging Artists Exhibition for her video, Believe Me, Oh, Believe Me. Juried by Kate Mothes, curator and founder of Young Space, the Emerging Artist Exhibit featured work by artists from the New England states and beyond. Wus work was selected from a pool of 103 applicants, who submitted work in a diverse array of media.
Wu is currently the 2018-2020 Touchstone Foundation for the Arts Emerging Artist Fellow and an adjunct professor at American University and Marymount University. Wu holds a B.A. from William Smith summa cum laude in studio art and architectural studies, and an M.F.A. in studio art from American University.
As an HWS student, Wu showcased her work at Denise Bibro Fine Art, Inc. in New York City. During her senior year, she opened her first solo photography show at The Davis Gallery at Houghton House as part of an independent study with Assistant Professor of Art Christine Chin.She also completed an Honors project, 9: Nine, Honors Project Exhibition, which was featured in a Geneva exhibit.
On campus, Wu served as a photography lab mentor, student photographer for the Office of Communications, artist assistant and assistant for the Three Dimensional Design class. Wu completed an internship in 2011 at Miles and May Furniture Works in Geneva and participated in the study abroad program in Rome, Italy. Following graduation, she was accepted to artist residencies across the country, including Woodstock and Troy, N.Y., Peoria, Ill. and Boise, Idaho.
Wus work has been exhibited in galleries and museums including the national juried Art as Politics exhibition in Washington, D.C., where her video Wall, Wall. Wall? Wall. Wall! received honorary mention. She has participated in numerous Artist-In-Residence programs across the country and has been awarded fellowships from Vermont Studio Center and the Pollock Krasner Foundation.
Wu earned the Colleges Dove Award in 2012, when the Colleges acquired her piece, And the Snow Fell (2012, oil on canvas). The Dove Award, established in 1980 by William B. Carr, is used to purchase a work of art created by a student at the Colleges, chosen from the Student Art and Architecture Exhibition held at the end of each year inThe Davis Galleryat Houghton House.
Some of her work can be viewed at her website www.jennywu.art.