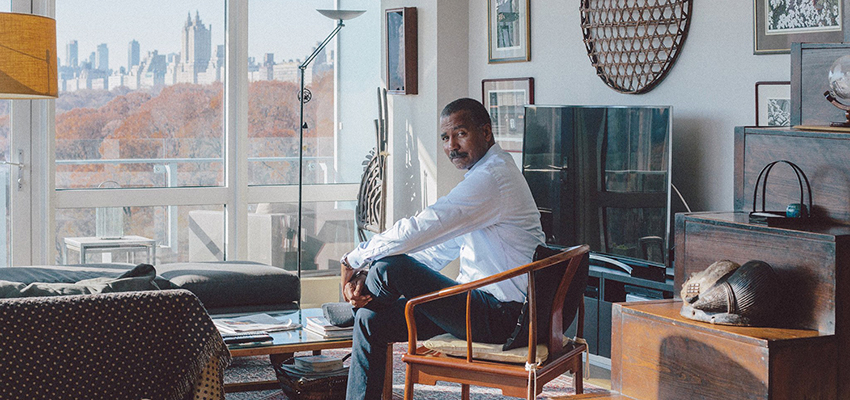 HWS News
1 March 2018 • Alums Whitaker '73, L.H.D. '97 Featured in NYT Style
A December profile in the New York Times Style section takes readers inside the Harlem apartment that Emmy Award-winning 60 Minutes correspondent and HWS Trustee Bill Whitaker '73, L.H.D. '97 calls home.
A Tour of Bill Whitakers High-Rise Living Room in Harlem features photos of the apartment and its view of Central Park, as well as Whitakers reflections on furnishings, dcor and his work life.
Of the cityscape outside his living room windows, Whitaker says, I just never, ever tire of that. You can see all the way down to One World Trade Center. At night, its like a jewel box. You see all the lights flashing in Times Square. Youre part of it, but at a remove.
Prior to joining 60 Minutes in 2014, Whitaker spent 30 years with CBS News, covering three presidential campaigns, the O.J. Simpson case, overseas wars and events, and interviewing national figures, including First Lady Michelle Obama.
Details on Whitaker's impressive career and his Life of Consequence can be found here.