HWS News
3 December 2018 • Alums • Faculty Turner '11 Named Forty Under 40 in Energy Industry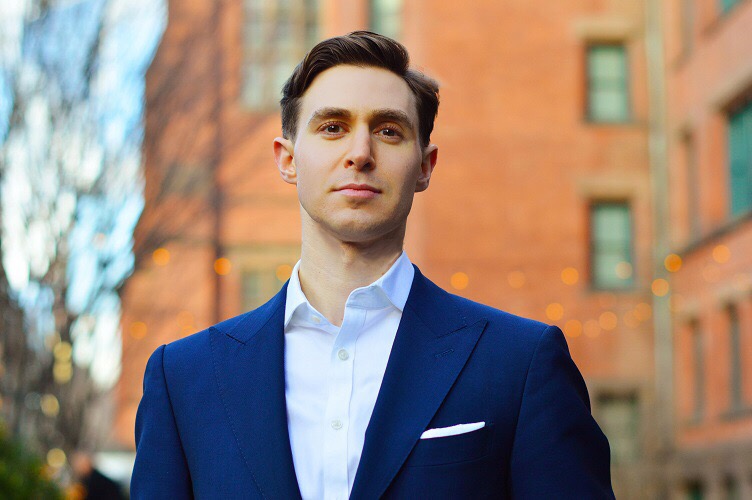 Evan Turner '11, founder and managing partner of the New York City-based, energy-focused private equity firm, Drillcore Energy Partners, LLC, was recently named to Oil & Gas Investors Forty Under 40 list for 2018.
After graduation, the geoscience and environmental studies double-major spent the early part of his career working for Patterson-UTI, an oil field services company, as a geologist and then did equity research covering oil and gas exploration at GlobalData and Canaccord Genuity. Since then, he has served as a vice president at CohnReznick Capital where he established the oil and gas group and focused on oil and gas investments. He also served as director and energy sector head at StormHarbour Partners, an asset management firm.
Turner, 30, decided to strike out on his own with Drillcore Energy Partners in December 2017. Today, he leads an investment team of seasoned investment professionals with broad experience in oil and gas investing in both the technical aspects as well as capital markets.
"My career growth as a whole, from geologist to equity research, investment banking and then private equity, all focused on energy and infrastructure investments has provided me access to a comprehensive understanding of how capital markets play an important role in the oil and gas industry, Turner told Oil & Gas Investor."
Click to see the magazine's profile of Turner.
As the head of a firm investing in growth-orientated oil and gas companies, Turner is responsible for the firm's deal origination, analysis, structuring and execution of investments, while also leading fundraising, investor relations and portfolio management efforts.
"With an oil and gas exploration and production company, the key things are knowing where to drill, when to drill and how to drill efficiently," he says. "That's exactly how we work with our partners, who are typically already running established businesses. We provide them with growth equity capital to help them drive value creation while also pursuing acquisitions in a fragmented sector."
"Drillcore takes a more hands-on, technical approach than many existing energy-focused private equity firms which outsource the engineering and geological work," he adds. "This allows for enhanced alignment when we are working on investment valuations alongside the management team or discussing a specific development plan in a specific area, whether its in the Permian Basin in Texas or the Powder River Basin in Wyoming, for example."
Turner says the support from mentors like Professor of Economics and Chair of the Environmental Studies Department and Entrepreneurial Studies Program Thomas Drennen and Professor Emeritus of Geoscience D. Brooks McKinney helped him find an avenue for his interest in energy finance, while his HWS education, grounded in critical analytical, quantitative and communication skills, helped him stand out. Turner, an active member of the HWS community, was a teaching assistant with the Geoscience Department, member of several organizations including: Geneva Heroes community volunteering, HWS Investment Club, Campus Greens, Hot Spot Geology Club, Hobart Student Government, among others.
Additionally, he credits the Statesmen cross country Coach Ron Fleury, and his experience running long distances with the team, which he was a four-year member and captain, with his perseverance and determination to overcome hurdles and complete goals in his professional and personal life, just like a race. Turner continues to run competitively, but at the marathon distance now.
Staying connected to HWS since graduation, Turner has been active fundraiser for the Annual Fund, campaigning for the Classes of 2011 Graduates of the Last Decade. Turner recently gave a talk to the HWS Investment Club and plans to continue to work with the Salisbury Center for Career, Professional and Experiential Education to provide mentoring and internship options to students and networking opportunities. Drillcore aims to be a strong and trusted partner to current HWS students and alums.