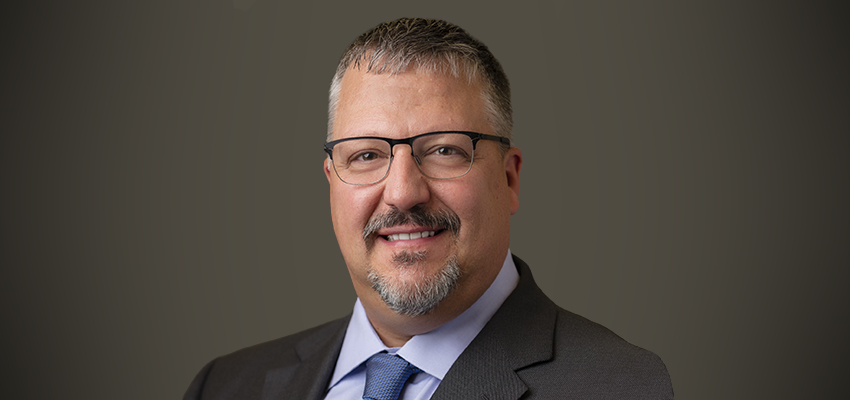 HWS News
13 June 2018 • Alums • STEM Stein '88 Named President, CEO of TransDigm
Kevin Stein '88 has been named president, chief executive officer and director ofTransDigm Group Incorporated, a global designer and manufacturer of highly engineered aerospace components for commercial and military applications. As a public company, TransDigm Group today sits on the S&P 500 and is considered by Forbes Magazine to be one of the Worlds Top Innovation Companies.
Stein joined TransDigm as chief operating officer of the Power Group businesses in 2014 and became president and chief operating officer in 2016. Prior to joining TransDigm, he served as the executive vice president and president of the Fasteners and Structural Castings businesses at Precision Castparts Corporation. His past appointments have also included president of the Cooper Bussmann division of Cooper Industries, as well as general manager of Tyco Electronics Raychem Circuit Protection Business.
Graduating with high honors in chemistry, Stein was inducted into Phi Beta Kappa and the Druid Society. He was a member of the Deans Council and ran the Colleges intramural program. As a senior, Stein received the Jensen Memorial Research Grant through the Rochester Academy of Science for his project, Homo- and Hetero-nuclear Carbonyl Clusters: Preparation and Analysis to Yield the Perfect Catalyst, and the Durfee Award as Hobart's most outstanding graduate of 1988. He went on to earn a master of science in chemistry and a Ph.D. in inorganic chemistry from Stanford University.
Civically engaged, Stein serves as a Trustee at Pitzer College in Clairmont, Calif., and Gilmour Academy in Gates Mills, Ohio; and on the board of the Research Corporation of Cleveland State University.