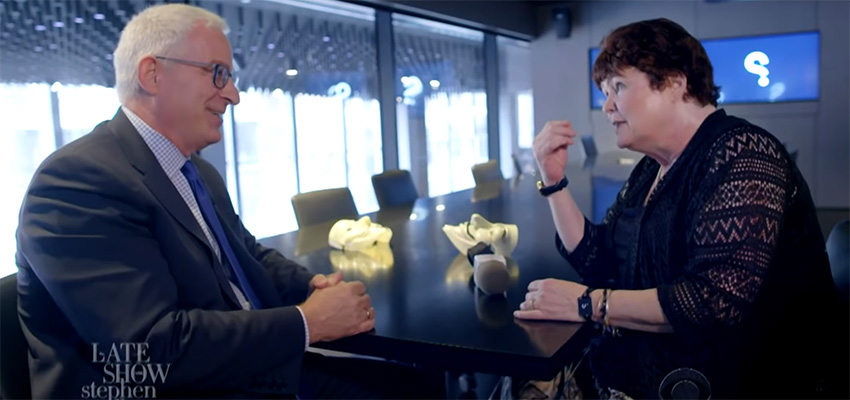 HWS News
11 October 2018 • Alums Sipher '83, P'19 on the Late Show
On The Late Show with Stephen Colbert, retired C.I.A. officer John Sipher '83, P'19 met with the show's Uninformed Correspondent at the new Spyscape museum in New York to discuss the Russian hacks on the 2016 U.S. elections.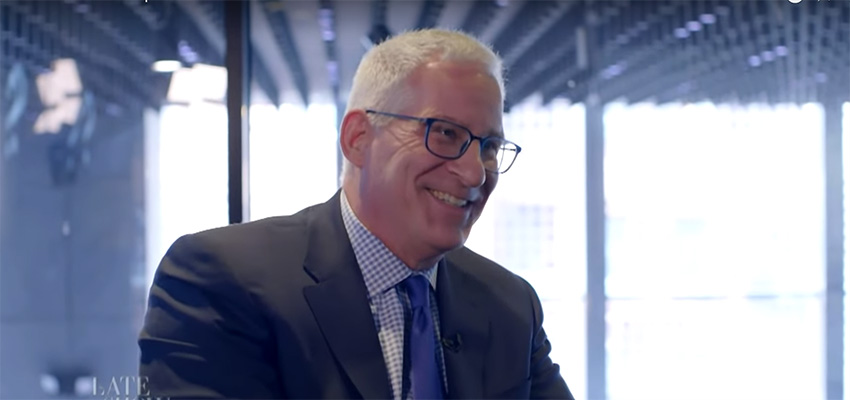 Sipher, who has served in the C.I.A.'s clandestine service and executive ranks, was stationed in Moscow in the 1990s and served as the Deputy of the C.I.A.'s worldwide Russia program for three years.
In the Sept. 8 segment, Sipher and former C.I.A. director Michael Morell share insights about Russian espionage tactics and election meddling with Bootsie Plunkett, the mother of a Late Show field producer. Sipher also discussed the surveillance he lived under while stationed in Russia and joined Bootsie in a rendition of Johnny River's classic "Secret Agent Man."
Watch the full Uninformed Correspondent segment.
In recent months, Sipher has been featured in a number of media outlets including the New York Times and NPR, and argued in an article in The Atlantic this August that President Donald Trump's convergence of interests with Putin's Russia may well prove far more damaging for U.S. interests in the long run than possible collusion.
Sipher retired from the C.I.A. in 2014, having served in the agency's National Clandestine Service and Senior Intelligence Service. The recipient of the C.I.A.'s Distinguished Career Intelligence Medal, he served as a lead instructor in the agency's training school and as a regular lecturer at its leadership development program. He earned a B.A. from Hobart College and a master's in international affairs from Columbia University, and has attended a variety of executive level courses at Harvard University, Northwestern University's Kellogg School of Management, Aspen Institute and the Intelligence Community's Executive Leadership program.
Formerly project lead at the McChrystal Group, Sipher recently helped establish CrossLead, Inc., where he serves as director of client services for the company, which develops technology and software tools for corporate leadership and leadership development.
Most recently, Sipher founded SMERSH, LLC which takes its name from the old Soviet counter intelligence organization that stands for death to spies and that was featured prominently in early James Bond movies. With another former C.I.A. colleague, Sipher is working to provide espionage-related content to Hollywood, and produce both scripted and unscripted TV series and movies.