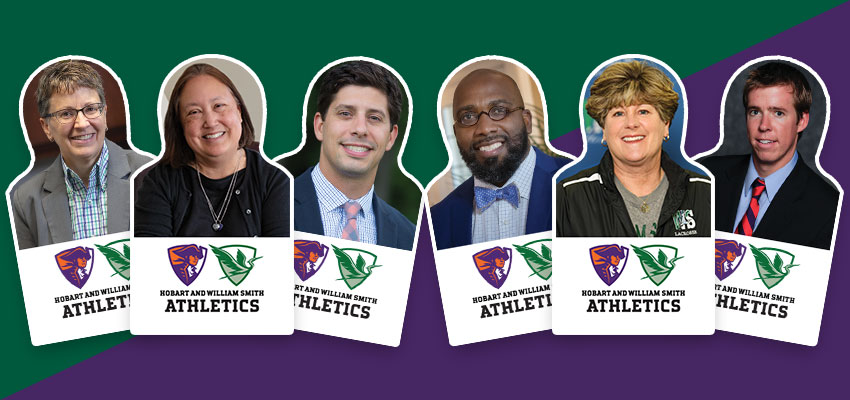 HWS News
19 March 2021 • Athletics Show HWS Your Game Face
Games at Urick Stadium and matches at the HWS Tennis Center will be different this spring without the strength of the Statesmen and Heron faithful cheering their team to victory. Until spectators are allowed to return to the stands, fans can show their support for their favorite teams by purchasing a cutout to display at home lacrosse games or home tennis matches.
Put on your Hobart Statesmen gear or your William Smith Herons apparel and take a picture to enhance the game day atmosphere at the Boz and the Tennis Center.
Cutouts are $40 each. The cutout store will close on April 30.
HWS reserves the right to reject submissions for any reason.