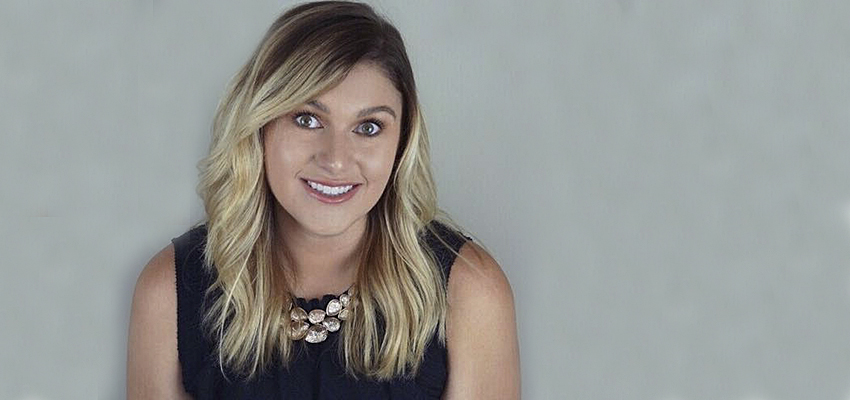 HWS News
20 October 2017 • Alums • Research Research Opportunities Helped Smith '15 Excel
For psychology alums such as Rachael Smith '15, research and field work played a major role in the learning process at HWS.
Smith, who graduated magna cum laude and completed Honors in psychology, went on to earn an M.A. in psychology from University of Buffalo under the direction of Jennifer Read, Ph.D., and is now a doctoral student at Cleveland State University in counseling psychology.
These accomplishments, she believes, would not have been possible without the opportunity to explore her field beyond the classroom while an undergraduate.
"I credit my success to the opportunities and guidance provided to me by the HWS faculty," she says. "Associate Professors of Psychology Jamie Bodenlos and Michelle Rizzella and Assistant Professor of Psychology Emily Fisher were excellent mentors who helped me obtain research, publication and conference presentation opportunities. These experiences helped me stand out in my [graduate school] application process."
During her junior year, Smith was a research assistant under the guidance of Rizzella and began her Honors project "Song Preference and Context Dependency: The Effects on Memory." She worked with study participants, analyzed data and presented her work at the annual meeting of the Eastern Psychological Association.
With an interest in the psychology of college eating and drinking behaviors, she also assisted Bodenlos. "Rachael was an extremely motivated student who took advantage of the opportunities for research in our department," recalls Bodenlos. "She was eager to learn and understand the research process."
"I completed several independent studies and gained additional experience in conducting research, poster presentations and publication writing," says Smith. "This eventually led to my first publication in 2015 as a co-author on her [Bodenlos] paper examining freshman weight gain."
Smiths beyond-the-classroom experiences also included serving as president of the HWS chapter of Psi Chi, and her participation in the clinical internship program. Through the Colleges connection with Finger Lakes Health, she shadowed a psychiatrist, a family counselor and a neuro-psychologist in Geneva.
"These experiences allowed me to see the pros and cons of each profession and helped me visualize where I could see myself professionally," she says. "To see the patient-therapist interaction even from a shadowing position reinforced my belief that I enjoyed research and the counseling process."