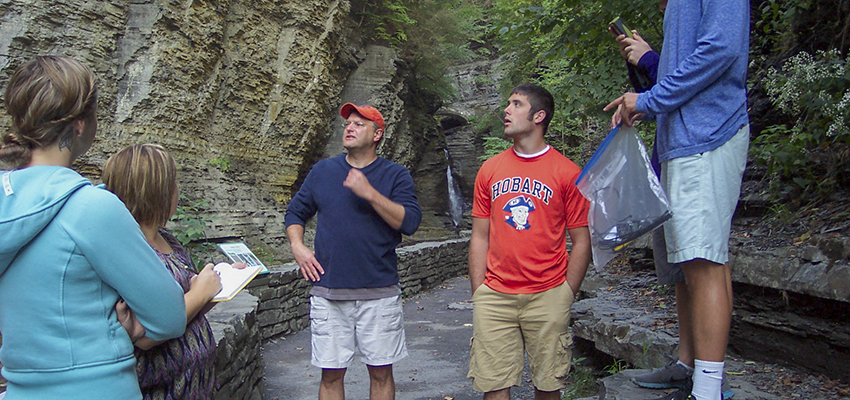 HWS News
16 September 2021 • Faculty • Research Physical Geography journal Publishes Hecht '14 and Professor Lairds work
Research conducted on the microclimates in Watkins Glen gorge by Chad Hecht '14 and Professor of Geoscience Neil Laird was recently published in the scientific journal Physical Geography.
The July 2021 issue of Physical Geography features Influence of cold fronts on microscale atmospheric conditions within the complex terrain of Watkins Glen Gorge, New York
by Chad Hecht '14 and Professor of Geoscience Neil Laird, who examined "nine cold fronts [that] passed over the gorge at different times of day (i.e., daytime, nighttime, and transitional) during the eight-week measurement period." As a participant in HWS' undergraduate summer research program, Hecht says he completed the work using data collected by students in Laird's "Environmental Meteorology" class in 2013.
Now working as a hydrometeorological research analyst with the Center for Western Weather and Water Extremes (CW3E) at Scripps Institute of Oceanography at University of California, San Diego, Hecht says the work introduced him to the processes that would later become the basis of his career.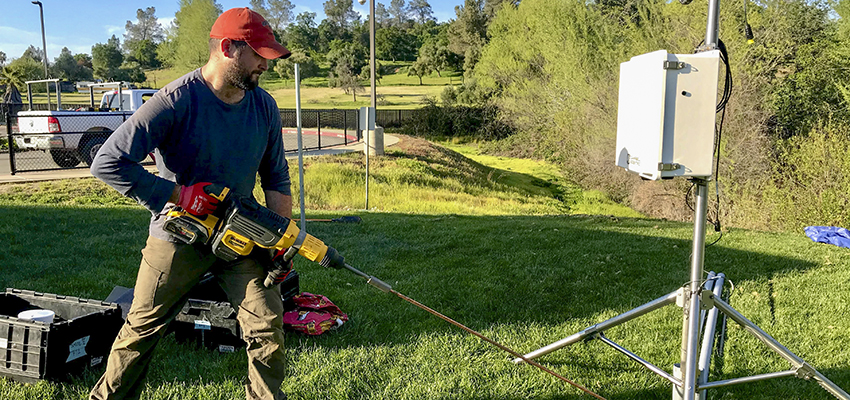 "While these severe weather phenomena are important in terms of the impacts they produce, meteorology on smaller scales and how it connects to the large-scale is just as important. I was really interested in observing and analyzing how large-scale meteorological processes can influence the conditions at much finer scales in complex terrain," says Hecht.
"Many of the tools and processes that I apply while doing research or data analysis at CW3E, I learned while at HWS. I often go out into the various landscapes of California to install instrumentation, which is similar to what I first did during courses at HWS," he adds.
At HWS, he also studied winter weather in the Lake Ontario and Finger Lakes Region as part of "Ontario Winter Lake-effect Systems (OWLeS)" funded by the National Science Foundation.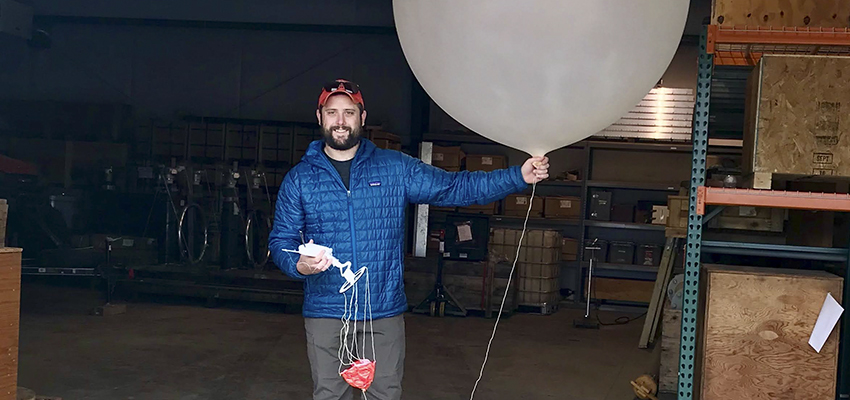 He says his role now as forecaster for Atmospheric River Reconnaissance at CW3E is like work he did during OWLeS. "I create and present forecasts to the Principal Investigators that help identify locations where it would be best to send the NOAA G-IV and Air Force C-130 Hurricane Hunter Aircrafts to sample complex weather over the Pacific."
After graduating from HWS with a B.S. in geoscience, Hecht went on to work as a summer intern with the National Weather Service and earned a M.S. in applied meteorology at Plymouth State University.
"It's quite evident that the numerous experiences I had while an undergraduate at HWS prepared me extremely well for a career in atmospheric science research."
The top photo, featuring Chad Hecht '14 and Professor of Geoscience Neil Laird, was taken during "Environmental Meteorology" while the class was deploying weather stations in Watkins Glen in 2012.