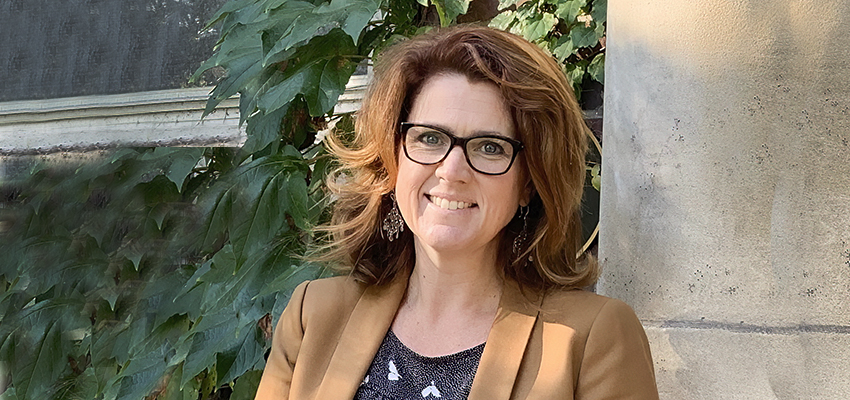 HWS News
28 October 2021 • Faculty Philbrick Yadav Joins "Yemen in Neglect" Panel
Associate Professor of Political Science Stacey Philbrick Yadav offered crucial insight on efforts to broker a settlement to end the ongoing war in Yemen at the 2021 Pearson Global Forum. The event also featured Nobel Laureate Tawakkol Karman.
Scholar of Yemeni politics Stacey Philbrick Yadav served on the "Yemen in Neglect" panel at the University of Chicago Harris School of Public Policy's annual Pearson Global Forum. She discussed the multi-layered Yemeni conflict and suggested crucial initiatives the international community can take to support peacebuilding and address the dire humanitarian crisis. The panel was moderated by Afrah Nasser, the lead Yemen researcher at the Middle East and North Africa Division of Human Rights Watch.
The Pearson Global Forum, offered virtually this year, convenes leading scholars and high-level policy makers to exchange ideas and maximize the potential for impact in preventing violent politics and informing policy.
The keynote speaker for the day was 2011 Nobel Peace laureate Tawakkol Karman, who serves as a representative of the UN Human Rights Committee and Yemen coordinator for Human Rights Watch. Philbrick Yadav and Karman have previously been linked on an international stage. In 2011, Philbrick Yadav published a critique of the focus of the Nobel Committee's citation on Karman in the Middle East Report. The Nobel Committee embraced Philbrick Yadav's perspective and invited her to Oslo, Norway to curate part of the "(S)heroes" exhibit on the Nobel laureate's work at the Oslo Peace Center.
This semester, Philbrick Yadav is on leave from HWS and is completing a book on the prospects for transitional justice in Yemen. In her role as a member of the Editorial Committee of Middle East Report, she is also working with her co-editors as a "Practitioner in Residence" at New York University's Hagop Kevorkian Center for Near Eastern Studies, running a workshop for graduate students studying journalism and regional politics on how to produce an issue of Middle East Report, from decisions about the focus of the issue to soliciting authors, editing content, composing the editorial, promoting the issue and developing curricular extensions for the issue for college and university faculty.
Philbrick Yadav was recently elected chair of the Middle East and North African Politics section of the American Political Science Association, where she supports scholars from the MENA region through a Research Development Group and is also spearheading work to guide the association's ethics and best practices regarding cross-national research collaboration in the MENA region.
For her outstanding scholarship and public engagement on the complex politics of the Middle East, Philbrick Yadav was named the 2018-2019 recipient of the John R. and Florence B. Kinghorn Global Fellowship.