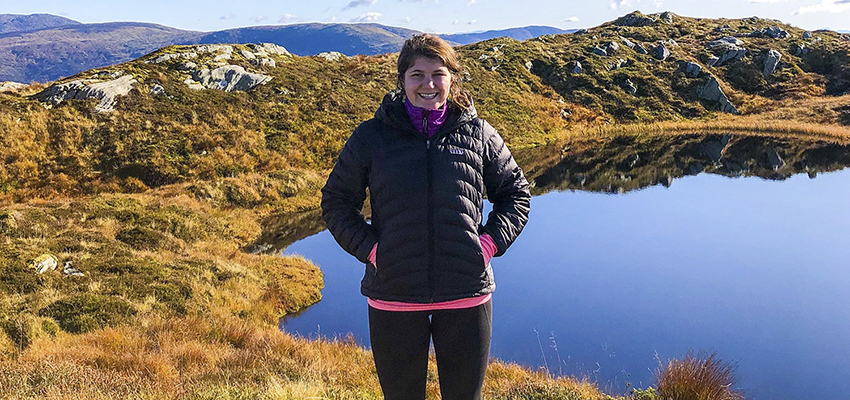 HWS News
1 September 2021

Pardales '21 heads to Vermont Law School to commit to Environmental Stewardship

In the fall, Isabella Pardales '21 will pursue her Juris Doctor at Vermont Law School where she intends to focus on environmental stewardship.

Graduating summa cum laude in environmental studies and studio art, Isabella Pardales '21 will soon study energy law at Vermont Law School where she hopes to dive deep into complex regulatory and legal environmental challenges.

"My undergraduate education has established a solid foundation and understanding of sustainability, public policy, climate science and social inequalities. My experiences have taught me the consequences that legal and policy decisions can have on various populations and allowed me to analyze problems from a number of diverse viewpoints," Pardales says.

Through her adviser Associate Professor of Environmental Studies Beth Kinne and the extensive research projects she did as part of "Introduction to Environmental Law" and "Natural Resource Law," Pardales solidified her interest in social practice. "These classes challenged and enlivened my thinking. I related deeply to the concepts and material in each course. I developed an interest in law, specifically in relation to the environment and climate change."

As an HWS student, Pardales interned with the Natural Resources Council of Maine, HWS Finger Lakes Institute and the eco-music-educational nonprofit REVERB, where she explored sustainability in the music industry. Most recently, Pardales organized the Finger Lakes Youth Climate Summit that invited high school students from across the Finger Lakes region to learn about Sustainable Food Systems.

In Spring 2020, Pardales was a recipient of the prestigious Udall Scholarship. As a Udall Scholar, she was one of only 37 students selected from the nation for demonstrating unparalleled commitment to supporting future leaders across a wide spectrum of environmental fields.

On campus, Pardales also served as a Teaching Fellow for the Environmental Studies Department and an Eco-Rep in the Office of Sustainability. She was a member of Phi Beta Kappa, the Public Leadership Education Network, WHWS 105.7 FM staff and the William Smith Club Alpine Ski Team. She also studied Sustainable Design in Copenhagen.