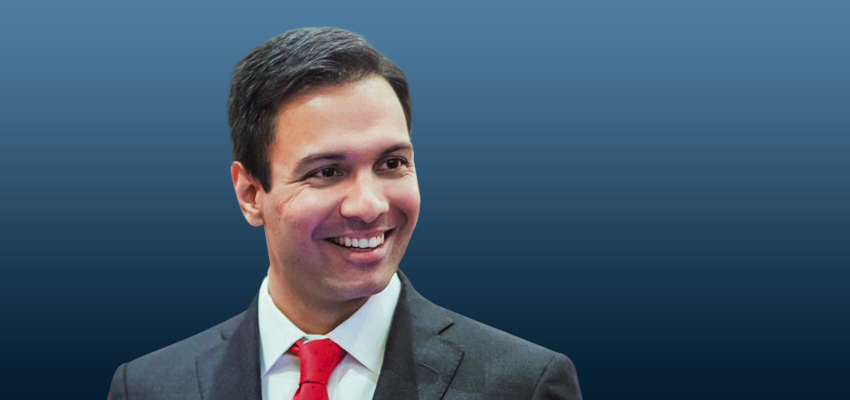 HWS News
9 July 2021 • Alums MUSTAFA SAYED '11: The Art of Listening
Diplomacy is only as productive as each party's capacity to listen. This principle, which Mustafa Sayed '11 absorbed from mentors around the globe, serves as a model for his work as executive director of the Pakistan-China Institute.
Based in Islamabad, Sayed heads the think tank's efforts to promote dialogue among Pakistan, China and neighboring countries. By informing and engaging government officials, educators, students and the general public, the Institute works to "reduce the chances of conflict, increase connectivity in terms of energy and infrastructure and … promote a better understanding of each other's cultures," Sayed says.
His curiosity about the "interplay of states and their interests" began early, inspired by his father, Mushahid Hussain Sayed, a former journalist who began his tenure as a member of Pakistan's Senate in 1997. He has been "a professional compass," playing "a fundamental role in navigating my journey in international diplomacy," Mustafa says.
When the younger Sayed arrived at HWS, his perspective on public service grew increasingly nuanced. Professors encouraged debate and critique with the goal of "understanding the other person's perspective … and where that perspective comes from," he explains. "Difference of opinion was not shunned — it was welcomed … which I think was of immense value to my personal and professional growth."
As Sayed learned during an internship with then Republican Florida Congressman Adam Putnam, this kind of deep engagement is inextricable from public service. With constituents vying for limited attention and resources, Sayed says it was vital to manage "expectations with what realistic deliverables they could be given and what realistic action could be taken in response to their requests."
At the Pakistan-China Institute, academic research, policy debates and humanitarian concerns converge, revealing challenges but not always a clear or preferred path forward. As an independent entity adjacent to but outside of government, the Institute must "engage and keep the doors of dialogue open to find that common ground," Sayed says.
On "multifaceted issues like climate change, like national security," Sayed says, "being able to distinguish these nuanced differences and finding those areas of cooperation is something that certainly was honed in my work in Washington and certainly from the counsel of my father."
In a polarized world, the "track II" diplomacy of think tanks like the Pakistan-China Institute opens vital avenues of communication and platforms for those who might not otherwise have a voice. "For countries in the developing world that have abject poverty and illiteracy rates, I think it is important to echo [their] interests … on the world stage," Sayed says, "particularly in the COVID era where marginalized communities have been hit the hardest … [R]epresenting their interests in international and important forums is, I think, an important responsibility as a citizen, an academic and a think-tanker."
Regardless of the stakes or stakeholders, Sayed says, "it's important to engage, learn, read — and sometimes just to listen … and soak it in like a sponge."
This article was part of a special feature in the latest issue of the Pulteney Street Survey, which profiled seven HWS graduates who reflected on the role of mentorship, formal and informal, in facing the unknown — and achieving success.