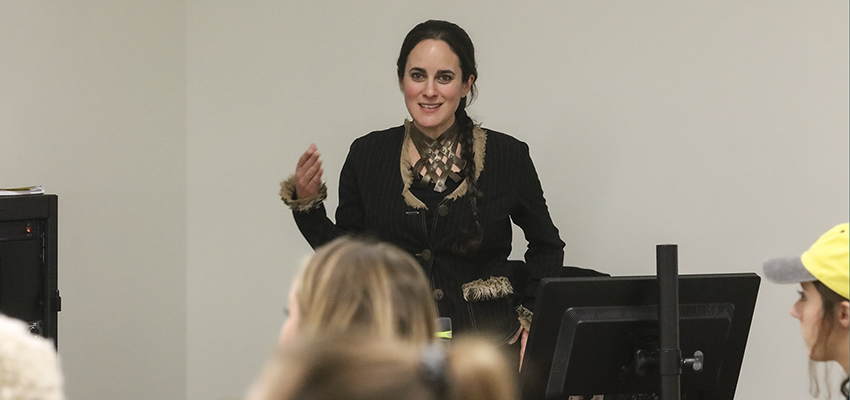 HWS News
13 April 2021

Listening to Global Cinema

Associate Professor of Media and Society Lisa Patti, this year's Kinghorn Global Fellow, discusses the technological innovations that make global media distribution possible.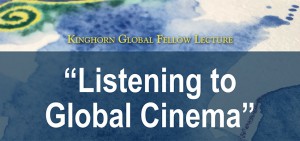 In "Listening to Global Cinema," Associate Professor of Media and Society Lisa Patti will share the research she conducted on international filmmaking as the recipient of the 2020-21 John R. and Florence B. Kinghorn Global Fellowship.
Her talk will be held virtually on Thursday, April 29 from 5 to 6:30 p.m.
Established in 1970 and generously endowed by Dr. and Mrs. William Reckmeyer in honor of John Readie and Florence B. Kinghorn, the fellowship honors outstanding faculty at HWS who have exemplified global citizenship on a continued basis. This excellence can be demonstrated through research and writing, mentoring independent studies or Honors projects, leading international study programs with an emphasis on citizenship, working with third-party organizations and/or encouraging global enrichment programs on campus.
A cinema studies expert with a particular focus on the contemporary translation and distribution of global media, Patti was selected for her analytical scholarship on the economic, political and aesthetic implications of global cinema.
She is the editor of Writing About Screen Media, which offers a comprehensive overview of how to write about many different screen media in a range of writing formats. She is also the co-author of Film Studies: A Global Introduction (with Glyn Davis, Kay Dickinson and Amy Villarejo) and co-editor of The Multilingual Screen: New Reflections on Cinema and Linguistic Difference (with Tijana Mamula). Patti, who joined the HWS faculty in 2011, earned her B.A., M.A. and Ph.D. from Cornell University.
Read more about the Kinghorn Fellowship and previous fellows.