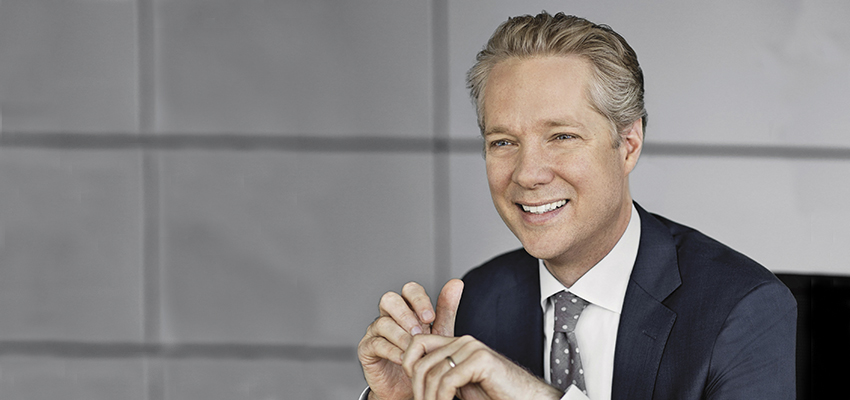 HWS News
13 November 2018 • Alums Keogh '91 Named CEO of Volkswagen of America
Volkswagen Group of America announced that Scott Keogh '91 will serve as the brands next president and CEO.
As president of Audi of America since 2012, Keogh has been responsible for all of the brands U.S. activities, leading Audi to unprecedented levels of sales growth, dealer network development and customer consideration.
In his new role with Volkswagen, effective Nov. 1, he oversees all Volkswagen brand activities in the U.S., Mexico and Canada, including factories in Tennessee and Mexico. He is also heading the U.S. operations of Audi, Bentley, Bugatti, Lamborghini, and the credit arm of Volkswagen.
After a decade with Mercedes-Benz in the 1990's and early 2000's, working on everything from global brand strategy to sales and marketing to product planning to retail automotive development, Keogh joined Audi of America as chief marketing officer in 2006. He was responsible for leading all of Audi's product planning for the U.S. market, as well as marketing and advertising campaigns, including Super Bowl advertising and the Truth in 24 documentaries that told the story of Audi at the 24 Hours of Le Mans endurance race. As chief marketing officer, he also oversaw Audi's increased use of social media and product placement, such as in the Iron Man movie series.
As president of Audi of America, Keogh oversaw the company's forays into new vehicle segments and crucial product launches that significantly broadened the Audi product line in the U.S. He sharpened the Audi dealer network and promoted improvements in Audi product quality. During his time at Audi as chief marketing officer and president, the brand went from selling 93,000 vehicles in 2007 to 226,511 in 2017. Under Keoghs leadership, the luxury automakers premium market share in 2017 had doubled, compared to a decade earlier.
In 2011, AdWeek recognized the Audi brand turnaround story by naming Keogh a Brand Genius award winner. In 2011 and 2012, Irish America Magazine named Keogh to its "The Business 100" list. According to the publication, the listing is a celebration of Irish-American corporate success. It includes 29 CEO's, seven of the Top 10 Fortune 500 companies, and four of the 2010 Forbes Most Powerful Women in the World.
Keogh graduated from Hobart College with a B.A. in comparative literature.