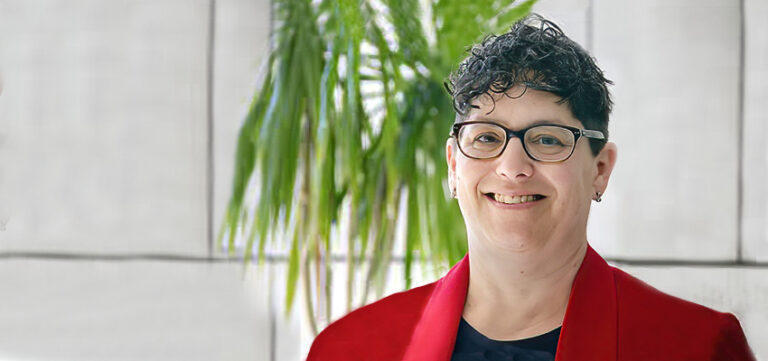 HWS News
24 January 2022 • Faculty • STEM HWS to Host Feingold as ACE Fellow
Statistical Geneticist and University of Pittsburgh Dean Eleanor Feingold joins HWS this spring.
During the spring semester, Hobart and William Smith will host Eleanor Feingold, Professor of Human Genetics and Biostatistics at the University of Pittsburgh and Executive Associate Dean at the University's Graduate School of Public Health, as a 2021-22 American Council on Education (ACE) Fellow.
A statistical geneticist, Feingold develops statistical methods for questions in the field, particularly around genomic data and new technologies. As Executive Associate Dean, she serves as chief operating officer for Pitt's Graduate School of Public Health, collaborating with the dean on internal and external operations; overseeing strategic planning, assessment and accreditation activities; and coordinating everything from financing to research infrastructure to technology. Feingold earned her B.S. from Massachusetts Institute of Technology and her Ph.D. in statistics from Stanford University.
"Dr. Feingold is an accomplished scholar, researcher and administrator committed to advancing higher education. I look forward to working with her and seeing her impact on HWS and the national landscape of colleges and universities," says President Joyce P. Jacobsen.
Established in 1965, the ACE Fellows Program is designed to strengthen institutional and leadership capacity in American higher education by identifying and preparing faculty and staff for senior positions in college and university administration. Feingold is one of 52 Fellows nationwide nominated by the senior administration of their institutions that will comprise the 2021-22 cohort at colleges and universities across the nation.
The ACE Fellows Program combines in-person and virtual learning engagements, interactive learning tools, campus visits and placement at another higher education institution to condense years of on-the-job experience and skills development into a single academic year. The Fellows are included in the highest level of decision-making while participating in administrative activities at their host institutions. Time is also spent investigating a specified issue of benefit to their nominating institutions for implementation upon the Fellows' return to campus at the conclusion of the Fellowship placement.
Sherri Lind Hughes, director of the ACE Fellows Program and a 2002-03 Fellow, notes "An ACE Fellow chooses an institution not only for its rigorous academic environment, high-quality efforts to educate students, but also with a strong desire to invest in the future of higher education senior leadership as well."
For more information, please visit www.acenet.edu or follow ACE on Twitter @ACEducation.