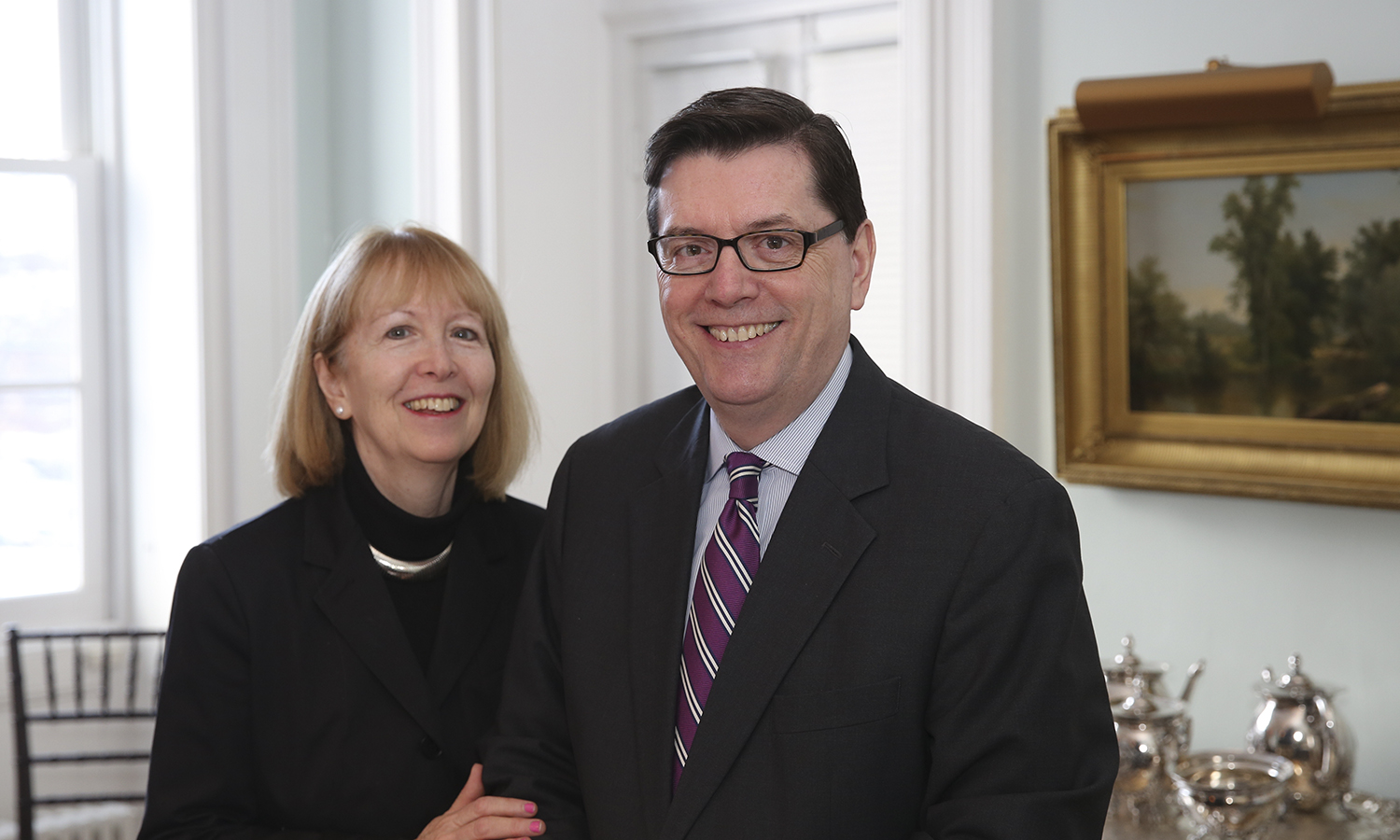 HWS News
18 May 2017 • Alums Gearan Endowed Scholarship Grows
The President Mark D. Gearan and Mary Herlihy Gearan Endowed Scholarship Fund has reached $2.8 million, making it the largest endowed scholarship in the history of the Colleges.
"Mark and Mary appreciate in real terms and based on their own experiences the imperative to provide access to a Hobart and William Smith education," says Thomas S. Bozzuto 68, chair of the HWS Board of Trustees. "In their honor and for everything they have done for the Colleges and our students, the recipients of these scholarships will forever be known as Gearan Scholars."
The endowed fund seeks to make the enriched learning opportunities at Hobart and William Smith available to bright, motivated and engaged students regardless of their ability to pay. By supporting the President Mark D. and Mary Herlihy Gearan Endowed Scholarship, donors empower new generations of students who will take their education and go on to lead lives of consequence.
"Mary and I are forever grateful for our experiences at the Colleges and to all those who made it possible," says President Gearan, the longest serving president in HWS history, who has announced last fall that he will conclude his presidency the end of the academic year. "We are grateful to those donors who recognize the exceptional education that Hobart and William Smith offers and the responsibility we have to ensure that that education is accessible."
Gifts to the Gearan Endowed Scholarship Fund must be made during the 2017 Fund Year, which ends May 31, 2017.
Donors can contribute any amount. Those who are 70 1/2 years or older can contribute to the Gearan Scholars through a documented planned gift.
Donor recognition will occur at the Saturday evening gala at Reunion in June 2017. In addition, a scholarship report on the Gearan Scholars will be produced in the fall.