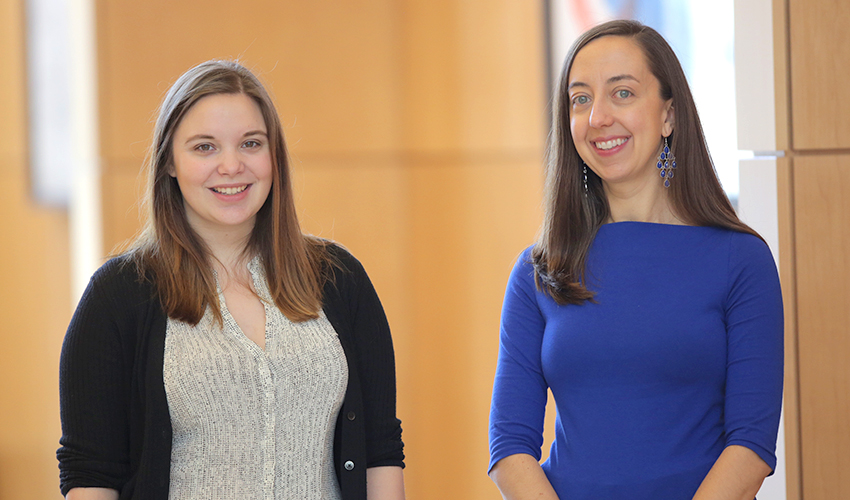 HWS News
10 January 2017 • Research Fisher to Present at Mid-America Theatre Conference
Jacqueline Fisher '18 is one of three students selected from a national pool of applicants to serve on the Emerging Scholars Undergraduate panel during the Mid-America Theatre Conference in Houston in March.
Fisher won a spot for her paper "Nethersolian Expression and Societal Suppression: The Censorship of Sapho." In it, Fisher reconsiders the furor surrounding the play "Sapho." Notorious when it was released in 1900, the play was the subject of an indecency trial that subsequently became a bellwether for transitioning Victorian attitudes toward gender and sexuality. Fishers paper rebuts that the play was censored not for its sexually explicit content but because it threatened prevailing conceptions of female sexuality.
"It is an extraordinary accomplishment," says Assistant Professor of Theatre Chris Woodworth. "In so many ways, Jackie is the model liberal arts student, weaving together her work in multiple disciplines, enriching all of them by doing so."
Fisher, a theatre and political science double-major, is co-president of Phoenix Players and serves as a house manager in the Performing Arts Collaborative. She composed the paper while taking Woodworth's Theatre History course.
"I wanted to focus on censorship because it incorporated my study of political science into my study of theatre," Fisher says. The paper was so strong that it inspired the topic of Woodworths current First-Year Seminar, Banned and Burned: Censorship of the Arts.
"It feels great to have my hard work recognized," Fisher says. "In addition, it's great to have our school and our theatre department recognized. Earning a spot on an undergraduate panel says a lot about the HWS Theatre Department."
Fisher credits the liberal arts model for her development as a writer. Upon graduating, she plans to attend law school, where she hopes to fuse her interests in theatre and political science by focusing on contemporary issues of labor, censorship, and intellectual property.