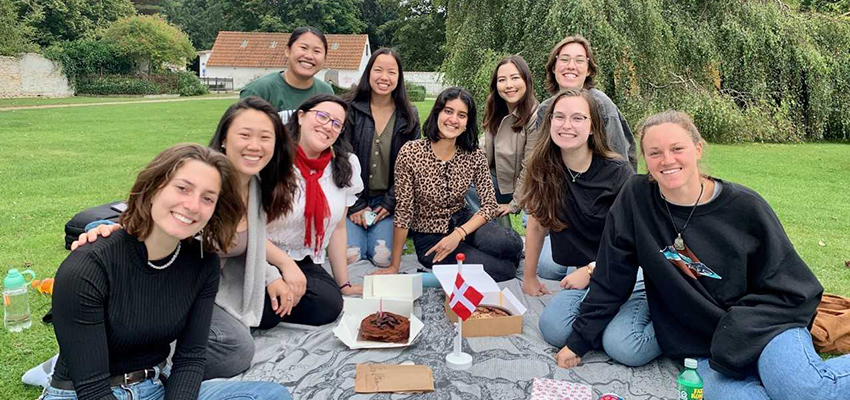 Exploring Denmark
30 November 2021

Exploring Denmark

Madison Kaenzig de Denus '22 explores the food scene in Denmark through a SIIF Grant and traveled to Greece with her "Cultural Diversity and Integration" class.

Sociology major and entrepreneurial studies minor Madison Kaenzig de Denus '22 has been studying this Fall in Copenhagen, Denmark through the Danish Institute for Study Abroad (DIS) program. As part of her core course "Cultural Diversity and Integration," Kaenzig de Denus has been learning about migrant integration processes in Denmark and her class visited Sønderborg to learn about a community of German migrants.

Through the course, Kaenzig de Denus spent a week traveling to Thessaloniki and Athens, Greece to learn how migrants have transitioned into society. Kaenzig de Denus and her classmates interviewed NGO administrators and gained professional insight on the field.

"We learned about the challenges that NGOs face when they are helping immigrants settle in Greece. In both Thessaloniki and Athens, we were able to learn about the immigration and refugee climate and gain a glimpse into how difficult it is for refugees to become integrated into Greek society. When speaking with various experts and volunteers, we heard about their passion for helping others and their daily struggles. It was amazing to hear them talk about their persistent hope in helping to make people's lives better," says Kaenzig de Denus.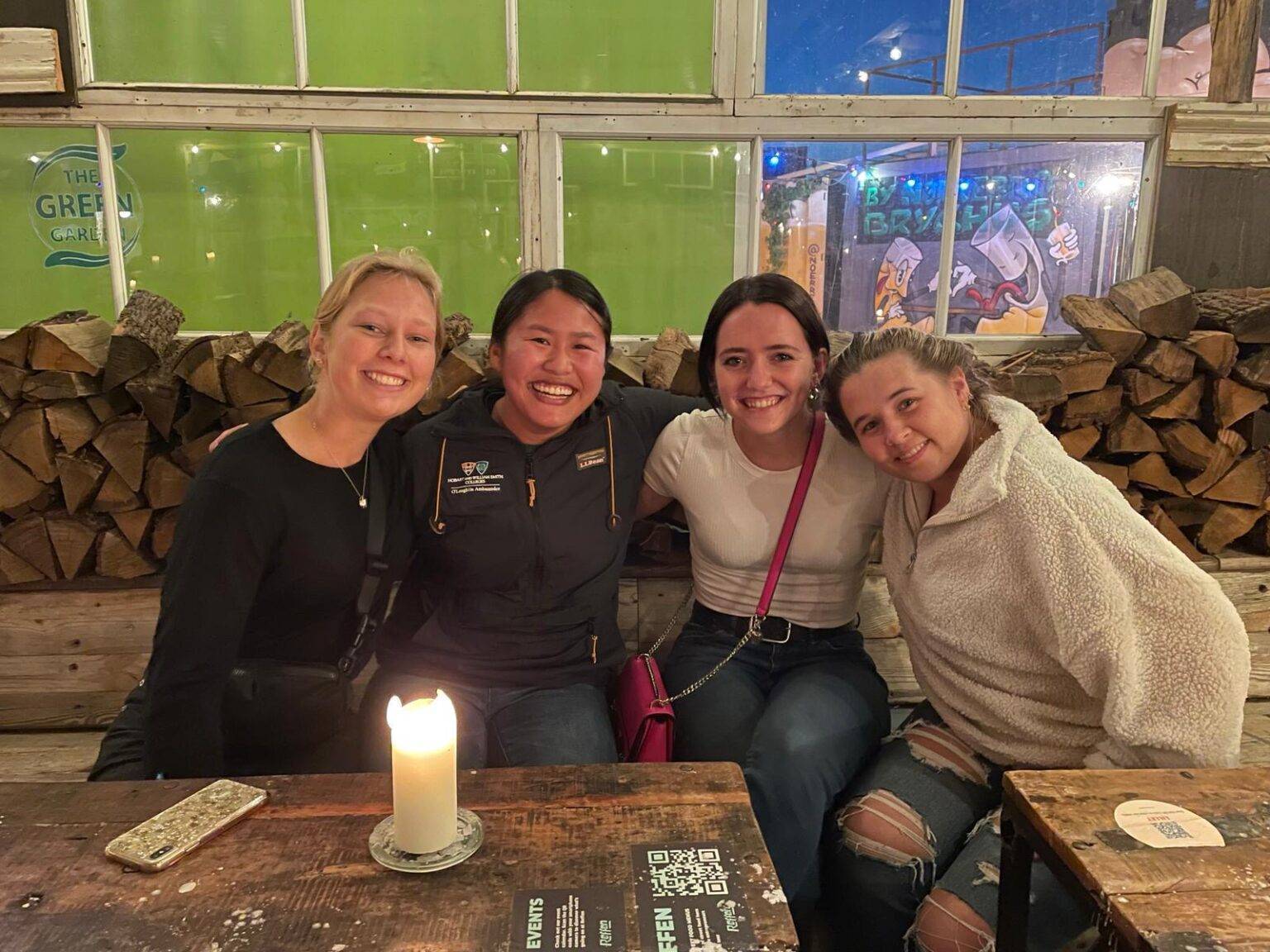 While in Denmark, Kaenzig de Denus also has been sampling the local cuisine through a grant from the Colleges' Student International Initiative Fund (SIIF). On a walking tour around Copenhagen, Kaenzig de Denus enjoyed classic and modern Nordic delicacies that showcased regional seasonal foods. She recently attended a cooking class, where she made Danish pastries.
"These classes demonstrated once again to me how food can act as a bridge between people, even with language barriers. I learned so much in those classes about Danish cuisine but also about the other students (of all ages) in the classes," she says.
Administered by the Center for Global Education, the SIIF program awards small grants to students to pursue projects abroad that spring from their own interests, help grantees have a deeper cultural experience and can be brought back and shared with the wider HWS campus community.