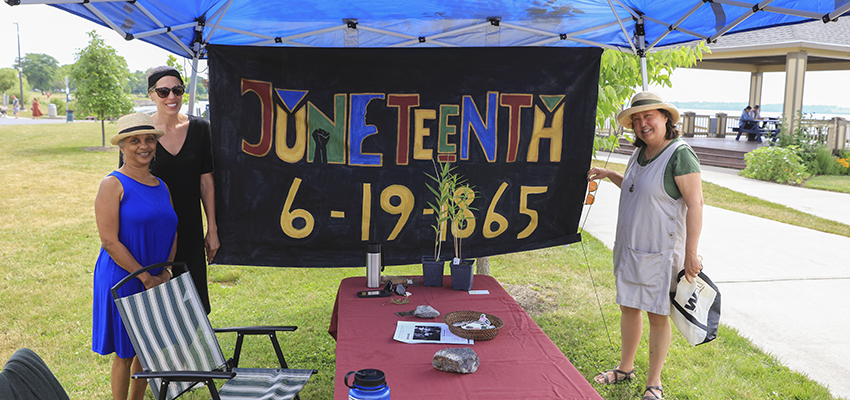 HWS News
24 June 2021

DEI Encourages Education and Participation for Juneteenth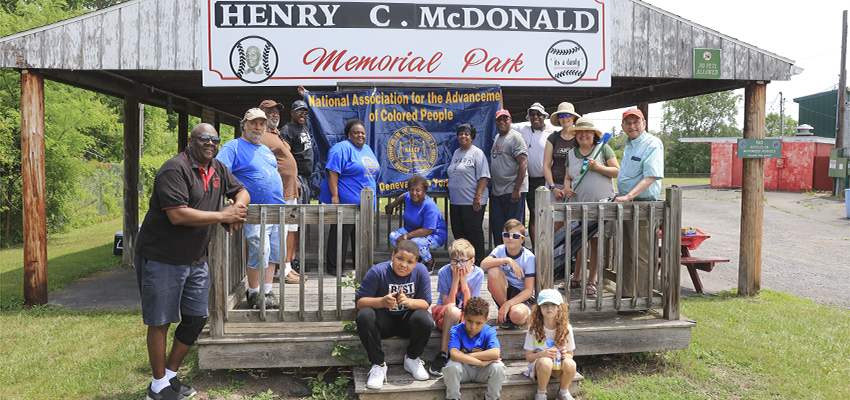 In conjunction with Juneteenth, a commemoration of the moment when the terms of the Emancipation Proclamation were finally known and enforced throughout the U.S., the HWS Office of Diversity, Equity and Inclusion joined with local service activities and encouraged the community to delve into a better understanding of the historic event. Last week, President Joe Biden signed the "Juneteenth National Independence Day Act" which made Juneteenth a federal holiday.
"For generations, education about the significance of Juneteenth has gone hand-in-hand with celebrations of Juneteenth. We can all be a part of this tradition by learning and teaching about this extraordinary holiday," says Associate Professor of Education and Vice President for Diversity, Equity and Inclusion (DEI) Khuram Hussain, who urged all to read Juneteenth by Jess Farrell, a pamphlet produced for Community Education for Transformation.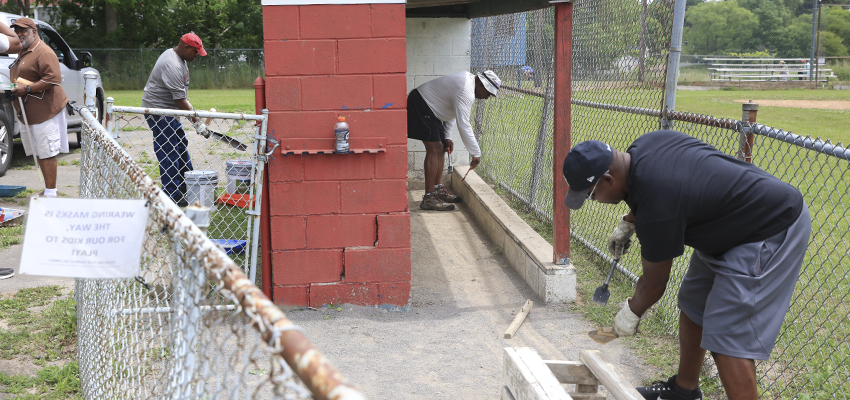 "On June 19, 1865, Major General Gordon Granger and over 1,800 Union troops arrived in Galveston, Texas to officially inform the enslaved Black population that they were legally free. The Emancipation Proclamation was nearly two and a half years old by this point (President Lincoln had issued it on January 1, 1863) and the Civil War had been over for more than two months, but white slaveholders had intentionally withheld this information from those they were enslaving," Farrell writes.
Hussain also encouraged all to join fellow HWS faculty and staff and participate in local celebrations. In collaboration with the African American Men's Association, President of the Geneva NAACP Chapter Lucile Mallard L.H.D.'15 organized a park restoration at Geneva Little League field from 12 – 4 p.m. The NAACP supplied the paint and asked volunteers to bring their own supplies to paint, mow and beautify the park as an act of "celebration, reclamation and community care." The NAACP and AAMA also collected donations to help cover $5,000 in operating expenses for the project. Donations can still be made to the Geneva Little League.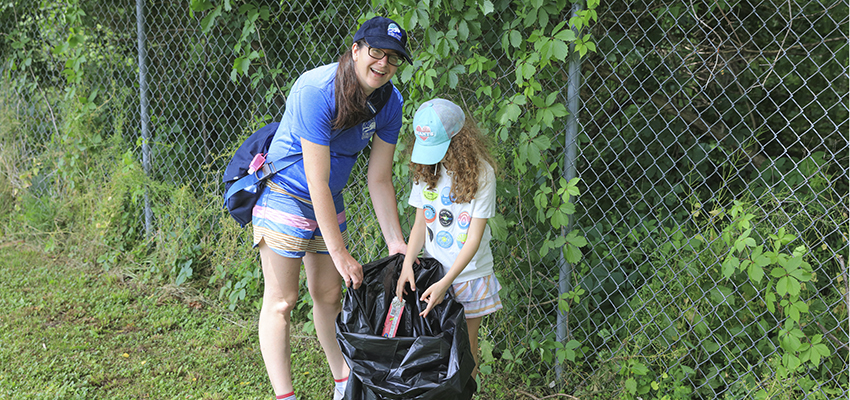 In addition, HWS faculty members staffed a booth hosted by CET at the Farmer's Market at the Finger Lakes Welcome Center from 8 – 11 a.m. Hussain asked all to stop by to learn and talk with HWS faculty members. CET is an independent, nonpartisan collaboration of educators, broadly defined, committed to innovative and inclusive ways of learning, listening, and teaching within and across Geneva's communities.
"The day invites us to celebrate the generations who, with love and resolve, have moved us towards becoming a true multiracial democracy," Hussain says.