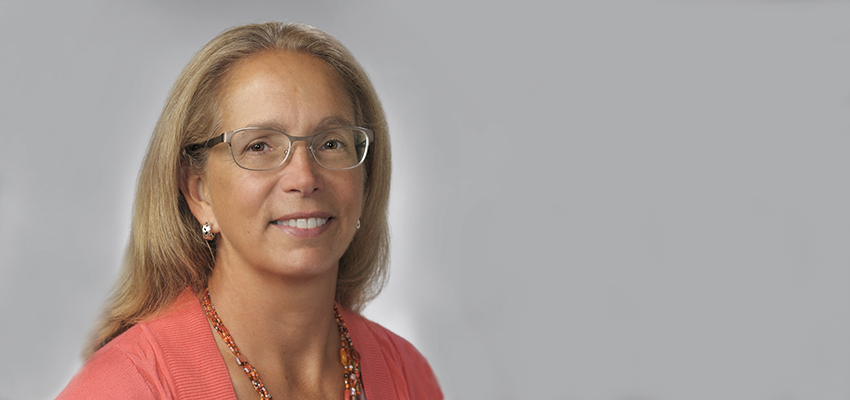 HWS News
2 July 2019 • Alums D'Amico '80 Named Teaching Professor at Maxwell School
Francine D'Amico '80 was recently named a teaching professor in the international relations program of the Maxwell School of Syracuse University. The new role recognizes D'Amico's accomplishments in teaching, advising, service and curricular and co-curricular development since joining the Maxwell School in 2000.
D'Amico currently serves as director of undergraduate studies in international relations, where she teaches courses on international law and organizations, global governance and Latin America and the Caribbean. Her academic research focuses on issues relating to gender and international relations, and the experiences of women in non-gender traditional occupations.
A published author, D'Amico's recent works include LGBTQ and (Dis)United Nations: Sexual and Gender Minorities, International Law, and UN Politics in Sexualities in World Politics: How LGBTQ Claims Shape International Relations; Critical Feminism: Gender-at-Work in Waging War in Making Sense of International Relations Theory 2E (Iraq); The Women of Abu Ghraib inOne of the Guys:Women as Aggressors and Torturers; and Sex/uality and Military Service inThe Politics of Gay Rights, edited by HWS Professor of Public Policy Craig Rimmerman. D'Amico also contributed a chapter on Race-ing and Gendering the Military Closet to Rimmerman's 1996 anthology, Gay Rights, Military Wrongs: Political Perspectives on Gays and Lesbians in the Military. In addition, D'Amico and HWS Professor Emeritus of Political Science Peter R.Beckman co-edited two anthologies together: Women in World Politics: An Introduction and Women, Gender, and World Politics: Perspectives, Policies, and Prospects.
As well as her teaching roles, D'Amico directs academic advising and serves as the faculty adviser for the International Relations Learning Community, the Model United Nations Club and Team, Sigma Iota Rho Honor Society and the SU-UNICEF and OXFAM@SU student organizations. Under her mentorship, the Model UN Team was named Outstanding Delegation at the National Model United Nations Conference in New York for spring 2016, spring 2015, spring 2014 and spring 2012.
At HWS, she earned a double major in English and political science, was a member of the William Smith swimming and diving team, served as a resident advisor and was the recipient of the Colleges' Geneva Scholarship Award, The White Essay Prize and the Melissa Muliken Award in Sports. After graduating magna cum laude, she received a Ph.D. from Cornell University. Prior to joining the faculty at Syracuse University, D'Amico taught in the political science departments of Le Moyne College, SUNY Cortland and Hobart and William Smith Colleges.
D'Amico was named Faculty Advisor of the Year in 2010-2011 by Syracuse Universitys College of Arts and Sciences and again in 2011-2012 by the Sigma Iota Rho National Honor Society for International Studies. She serves on the University's Senate and LGBT Committee as well as the Academic Committee and the Standards Committee for the College of Arts and Sciences. She was co-chair of the Chancellor's Work Group on Diversity and Inclusion 2015-2016 and is currently a member of the University Council on Diversity and Inclusion.