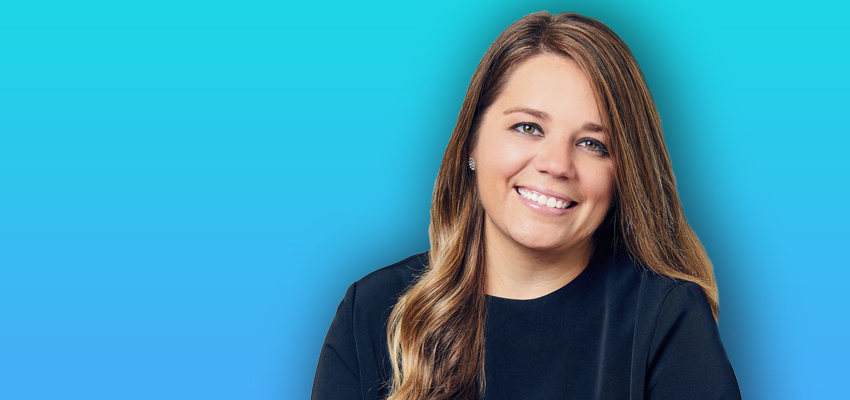 HWS News
29 January 2021 • Alums Cost '07 Leading Marketing for Sony Music Nashville
Liz Cost '07 has been promoted to Vice President of Marketing at Sony Music Nashville.
Previously a senior director of marketing, Liz Cost '07 now serves as the Vice President of Marketing at Sony Music Nashville, overseeing the strategy, development and execution of targeted marketing campaigns and consumption growth for artists.
"I work with internal departments and external artist teams to build out a strategic marketing plan surrounding music releases by country music artists," says Cost. "I'll continue to be in that role as a Vice President of Marketing, but Im excited to be more involved on an executive level in respect to our business strategy as a whole. With the music marketplace constantly changing, its imperative our team remains agile and strategic in our efforts to drive revenue."
After graduating with a major in media and society, and a minor in Spanish and Hispanic studies, Cost began her career as an assistant producer at Arnold Worldwide, an advertising agency based in Boston, Mass. From there, she pivoted to the music industry and worked at the Ryman Auditorium in Nashville, Tenn. as a backstage hospitality coordinator. Cost was later hired by independent record label Bigger Picture Music Group to work in artist management and she advanced to their director of marketing.
In 2014, she joined Digsin/Digmark, a music and marketing analytics company, as a project manager focusing on artists and brands digital strategies. Cost then moved to the performance rights organization SESAC as the director of strategic branding and event management before she began working at Sony Music Nashville in 2017 as a marketing manager.
"My dream job is my current job. It's pretty amazing to say that at the age of 35! Looking back, all the jobs I had were vital in getting me to this point," she says. "I always encourage young people to embrace their current opportunities even if its not the exact job you want you never know what can come from it. It can be a stepping stone to the next opportunity and with patience and hard work, youll eventually get to where you want to be."
Cost credits her experiences at Hobart and William Smith as invaluable preparation for her career. "Smaller classes build confidence because you are expected to contribute on the spot and have a constant dialogue with your professors and classmates. From the classroom to a conference room, that experience helped me build more confidence in public speaking," says Cost. "As a Media and Society major, digging into subjects like film and entertainment taught me how to strategically and creatively communicate ideas, which is essential in my role today."
Additionally, Cost is grateful that she was able to study abroad in Spain during her junior year and participated in a Boston internship as a senior. "Both opportunities taught me real world experiences that I feel young adults need prior to graduating. Without these experiences, I dont know if my career wouldve kick started as quickly as it did out of school."