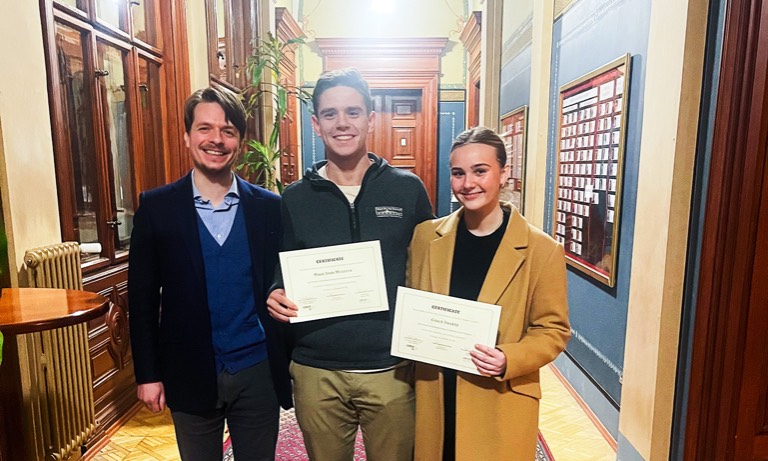 HWS News
24 March 2023

Students Earn Certificates in International Economics and Finance

While studying abroad in Prague, two students completed rigorous coursework in international economics and finance.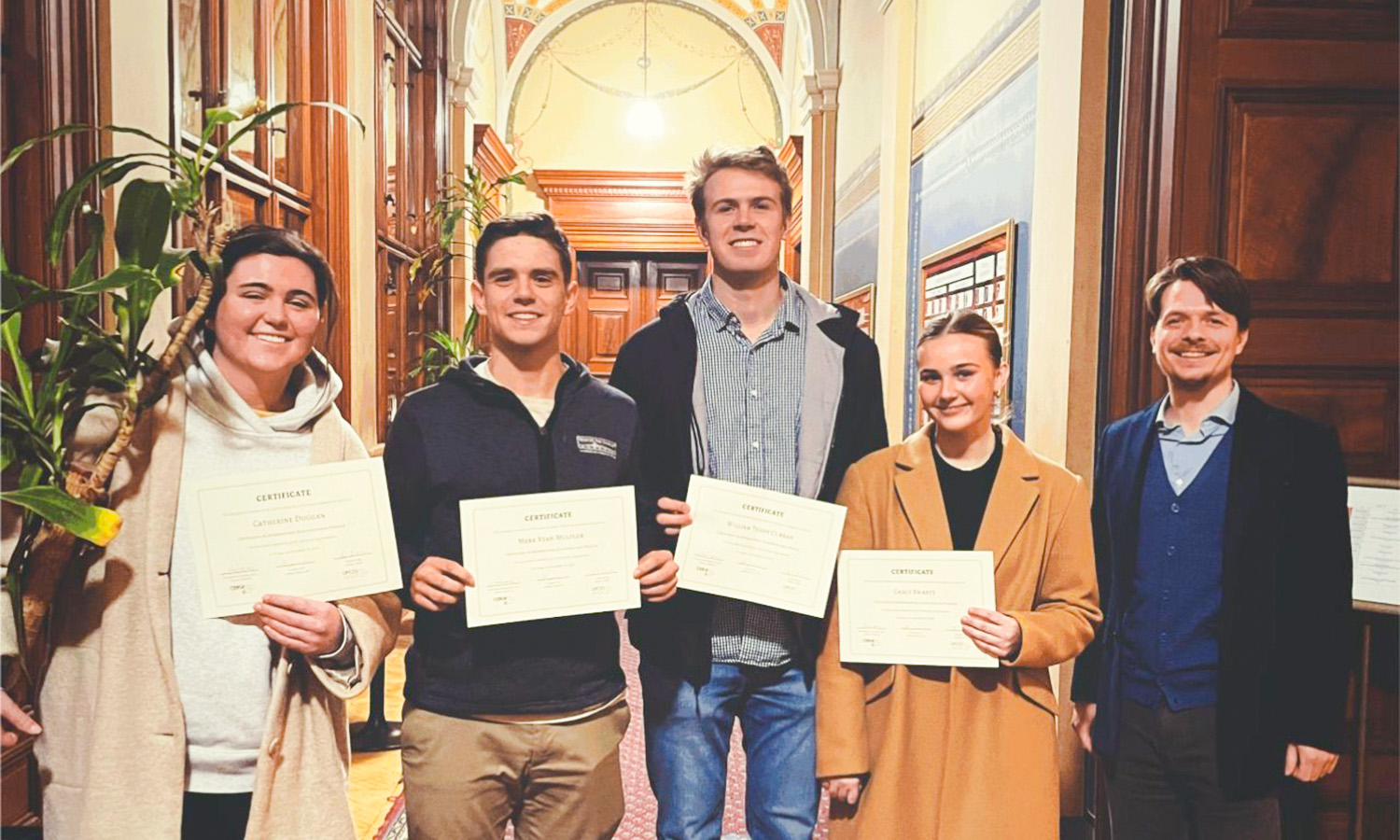 Grace Swartz '24 and Ryan Mulflur '24 decided to challenge themselves personally and academically while studying abroad in Prague by choosing an optional, rigorous track for their courses. The pair of economics majors completed the Certificate in International Economics and Finance (IEF) with the Center for Economic Research and Graduate Education-Economics Institute at Charles University.
Their coursework included visits to important economics sites and meetings with influential business leaders and policy directors.
Classes were taught by leaders from academia as well as from the Czech National Bank, financial firms, consulting companies and government ministries, which deepened their knowledge of economics and finance in a Central European context.
"The most impactful parts were the seminars with experts and presentations," says Mulflur. "We learned from leaders who have direct impacts on economics – leading banks or firms or working in the government."
Both Swartz and Mulflur wanted to embrace the adventure of studying abroad in college. Swartz always knew she wanted to take advantage of the abroad experience HWS offers, but didn't know right away where she wanted to study. After finding out about the program and the way it would fit into her major and challenge her academically, she was sold.
Mulfur lived abroad as a child and knew he wanted to spend a semester studying abroad "to broaden my horizons and push myself past my comfort zone."
This experience in the certificate program extended their understanding of professional applications in the finance field and bolstered their resumes.
"Learning from active leaders in financial fields brought an entirely different perspective for me," shares Swartz. "Being in this program gave me an edge and helped me to stand out in my internship search. I have learned technical skills that set me apart as a candidate for positions." This summer, she landed an internship at BNY Mellon in investment operations.