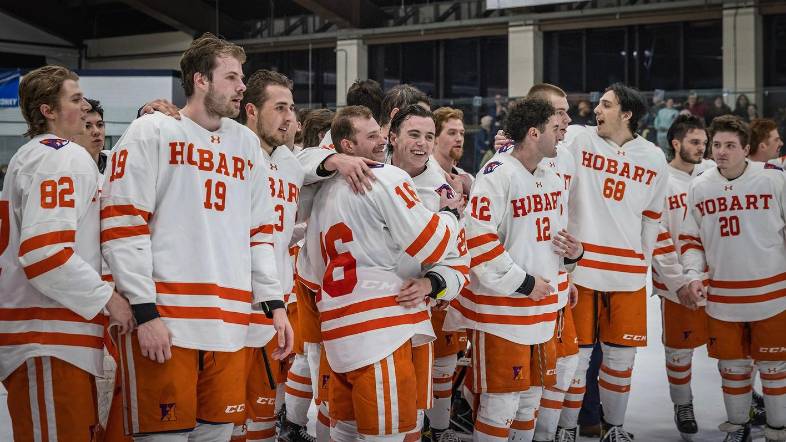 HWS News
7 March 2023 • Athletics Statesmen Earn First-Round Bye
The Hobart College hockey team earned one of four first round byes in the 12 team NCAA Division III Men's Ice Hockey Championship. The Statesmen earned the New England Hockey Conference's automatic bid.

Nine teams earned automatic bids by winning their conference championship, while three teams were awarded at-large bids. Hobart awaits the winner of the first round game between Bowdoin College and Curry College. The Polar Bears and the Colonels will play Saturday, March 11 in Canton, Massachusetts.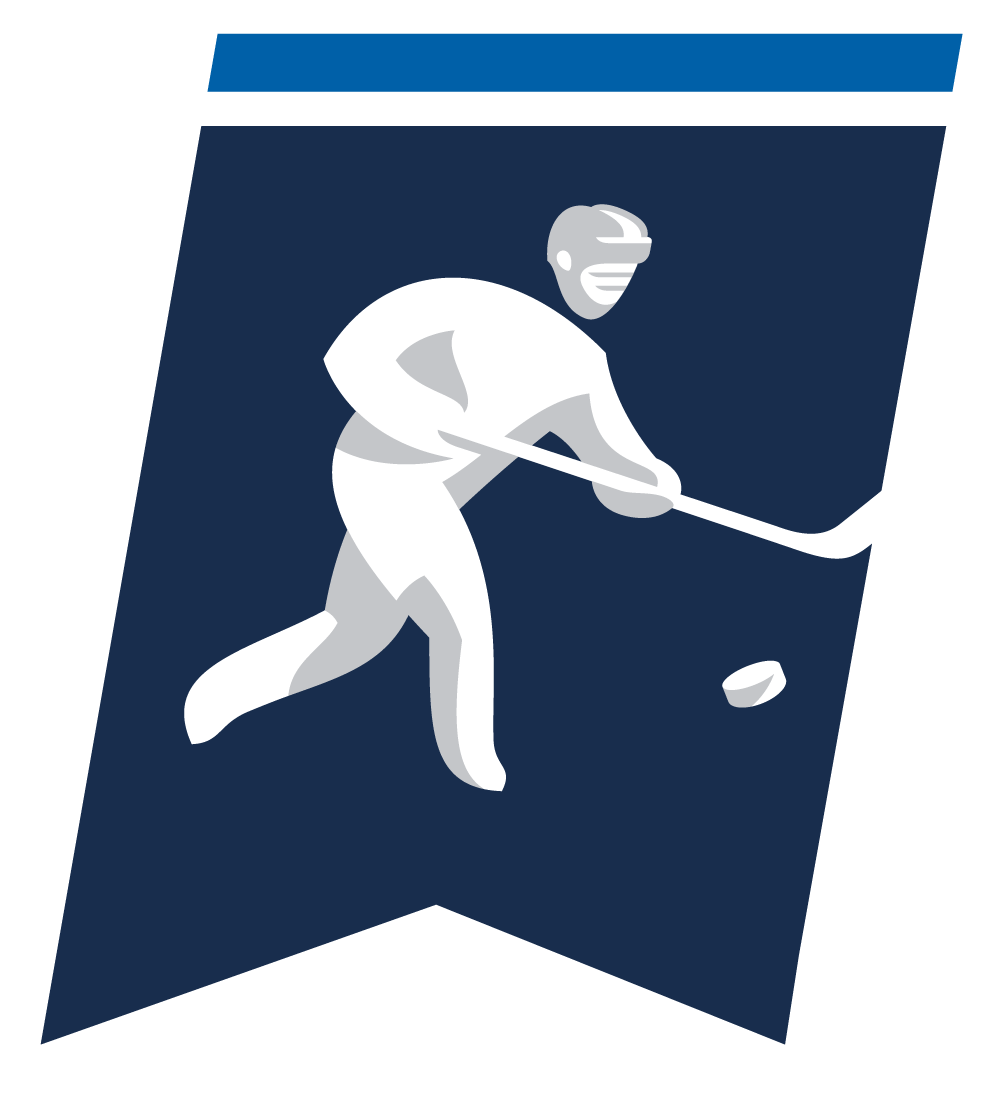 Tickets will be $6 for adults, $4 for students with ID and $3 for children ages 3-11, children 2 and under get in free.

Hobart (26-2-0) will be making its 12th overall appearance in the NCAA tournament. The Statesmen have been selected to eight straight tournaments, the 2019-20 bracket was announced before the pandemic canceled the tournament. It is the longest active streak in the nation. Hobart is 6-10 in NCAA tournament games, reaching the national semifinals in 2006, 2009 and 2019. This is the first time that the Statesmen earned a first round bye since the 2015-16 season.

The Statesmen enter the tournament ranked in the top 10 in the nation in several categories. They are first in the nation in winning percentage (.929) and scoring defense (1.18 gpg), fourth in scoring margin (+2.82), eighth in penalty-killing percentage (.894) and ninth in total points (294) and assists (182). Twenty-four of Hobart's 27 players have recorded at least a point, 14 players have hit double digits in scoring and four have 20-plus points.

The dynamic duo of sophomore Luke Aquaro and junior Jonah Alexander leads the team with 35 and 34 points, respectively. Aquaro has 19 goals and 16 assists. He is fourth in the nation in goals per game (0.79), and 10th in points per game (1.46). Damon Beaver has played the majority of the minutes in goal. He is 15-2-0 with a 1.00 GAA, a .956 save percentage and seven shutouts. He ranks first in the nation in GAA, save percentage and shutouts.

Curry (21-5-1) earned an at-large bid after falling to Endicott in the Commonwealth Coast Conference title game. Bowdoin (15-9-3) claimed the New England Small College Athletic Conference's automatic bid to the tournament with a 3-2 overtime win over Williams on Sunday.

Stay tuned to HWSAthletics.com for more information, including game time.